Je disais pas plus tard que ce week-end que quand je serais grande je vivrais à Copenhagen. Pour leur style de vie nordique – et oui on ne se refait pas, même le climat m'attire c'est dire – mais aussi les bizzareries que l'on retrouve dans leur style vestimentaire : du mix and match, des couleurs fortes, du cheveu décoiffé, du quilt régressif à volonté … le tout drivé par une espèce d'élégance innée. Je dis Oui !
Mais avant cela je voudrais faire mes classes à Biarritz, ou à Guéthary, ou mieux encore dans l'arrière pays,  là où les mots idées, créativité, foncer, riment forcément avec liberté. Ahhh notre liberté adorée … celle qui a foutu le camp depuis un an et que l'on chérit(ssait) tant.
Je pense que c'est ce que j'aime (re)trouver chez Mélanie.  Cette curiosité de tout, cette envie de tester, de questionner, de régaler. Sans se préoccuper, elle crée. Pour Lou Lou Love elle a accepté de se prêter au jeu de l'interview illustrée, une petite série food & art en devenir, où elle répond à tout un tas de questions mal foutues, mais goutues !
Cette poétesse de la bonne chère aux influences multiculturelles a relevé le défi haut la main. Perso je suis restée bloquée entre : ses soirées en couffin, le potager ultra fertile aux portes de Paris, l'élaboration de kombucha l'été dernier et la recette de bimbibap de son mec Guillaume. Créativité je disais ?  Bref. Elle m'a totalement tenue en haleine : je lui ai proposé d'écrire un bouquin. Affaire à suivre.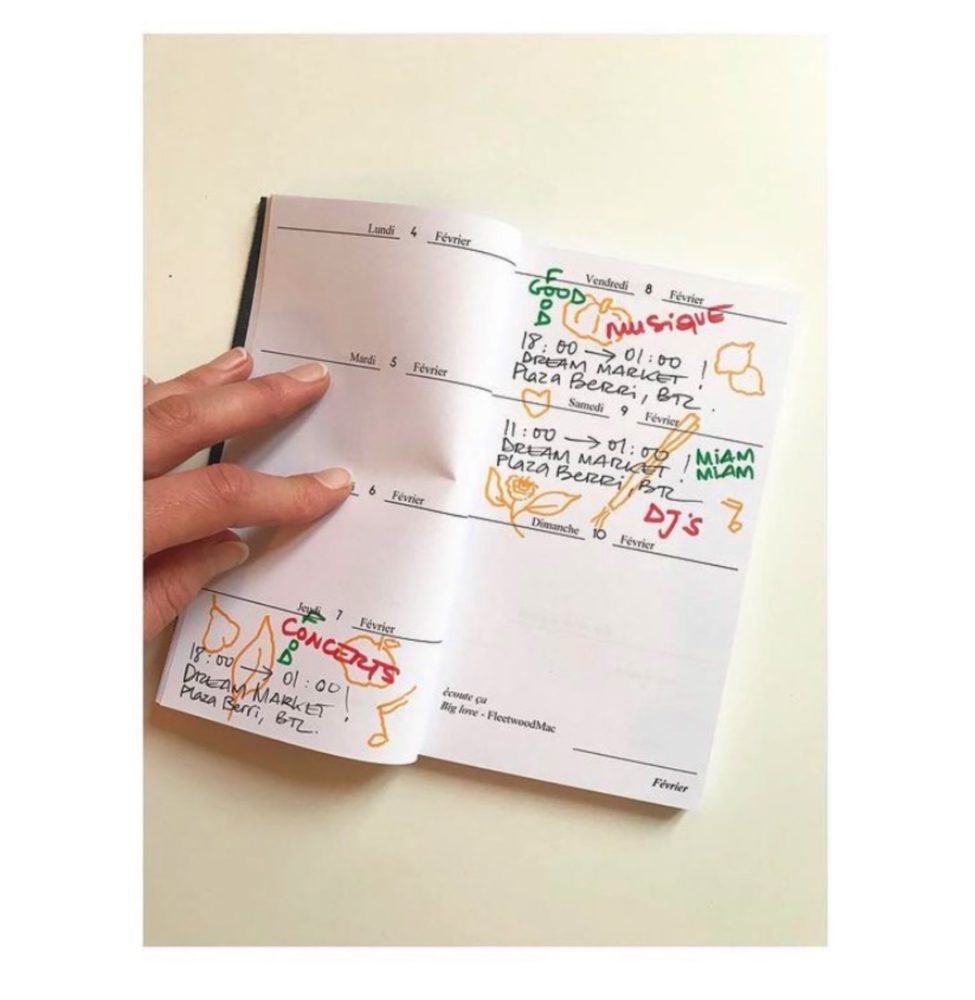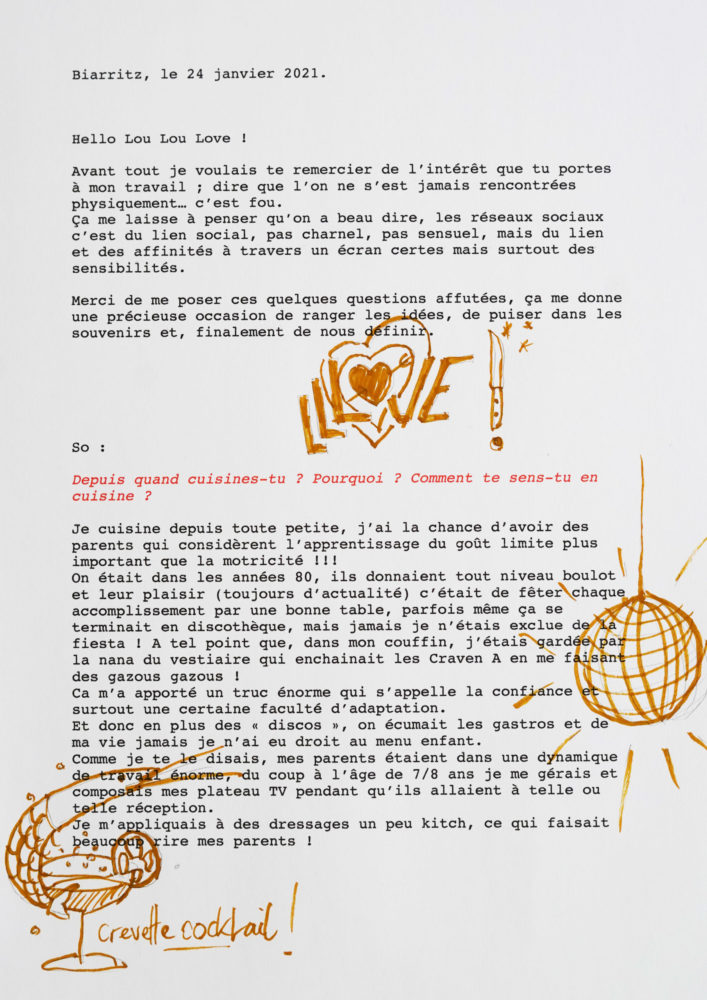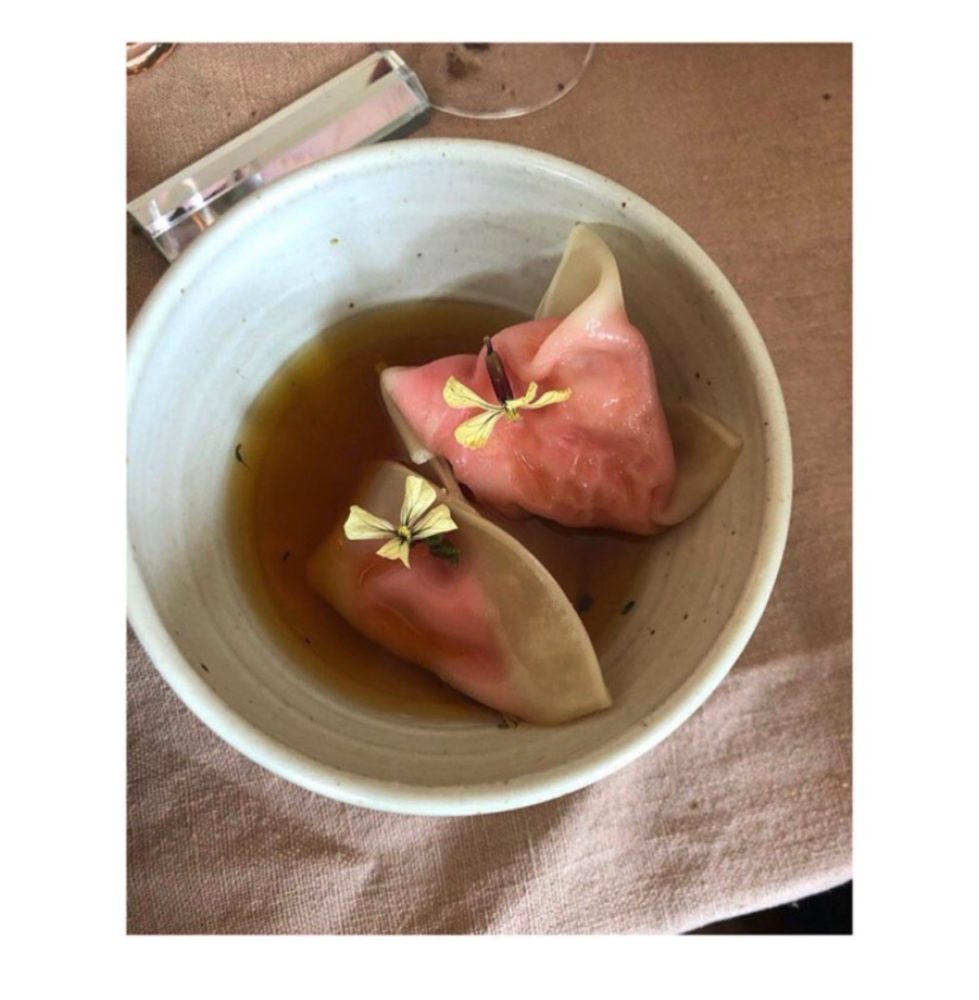 Chromatic Lunch au Grand Ofr Studio. Paris Mars 2020.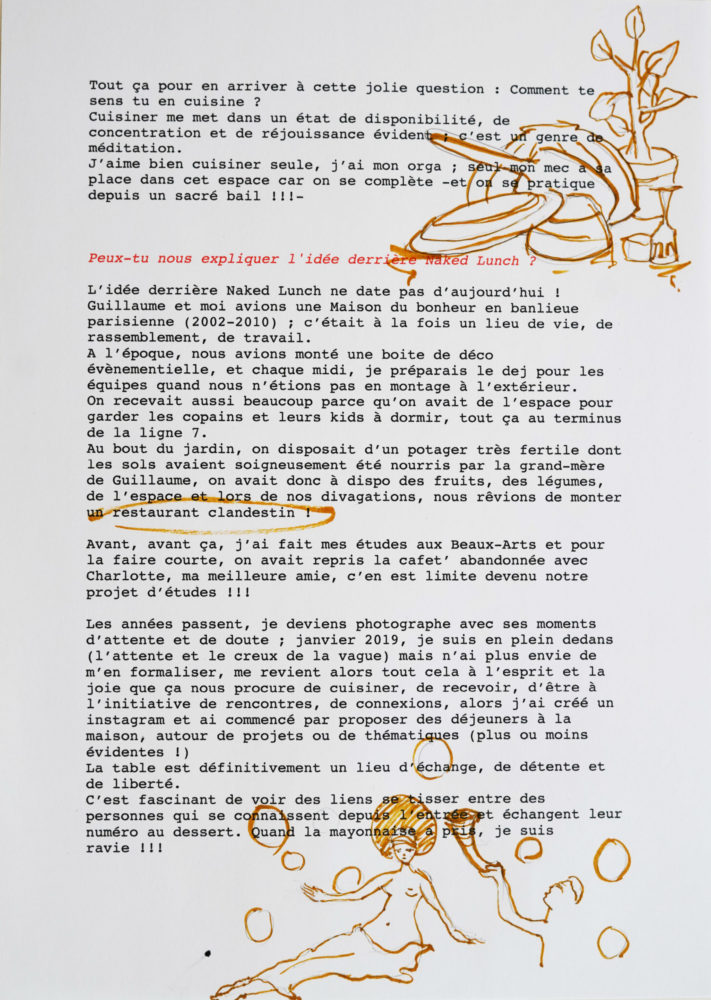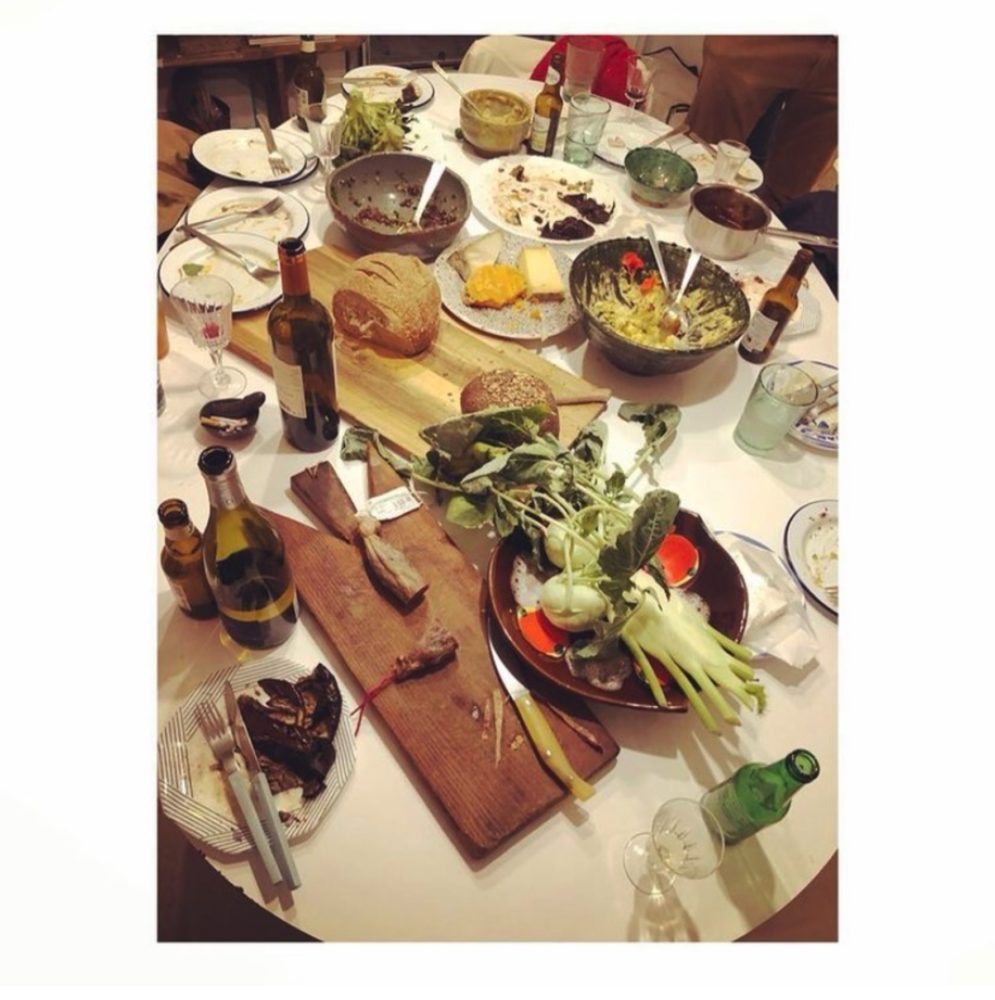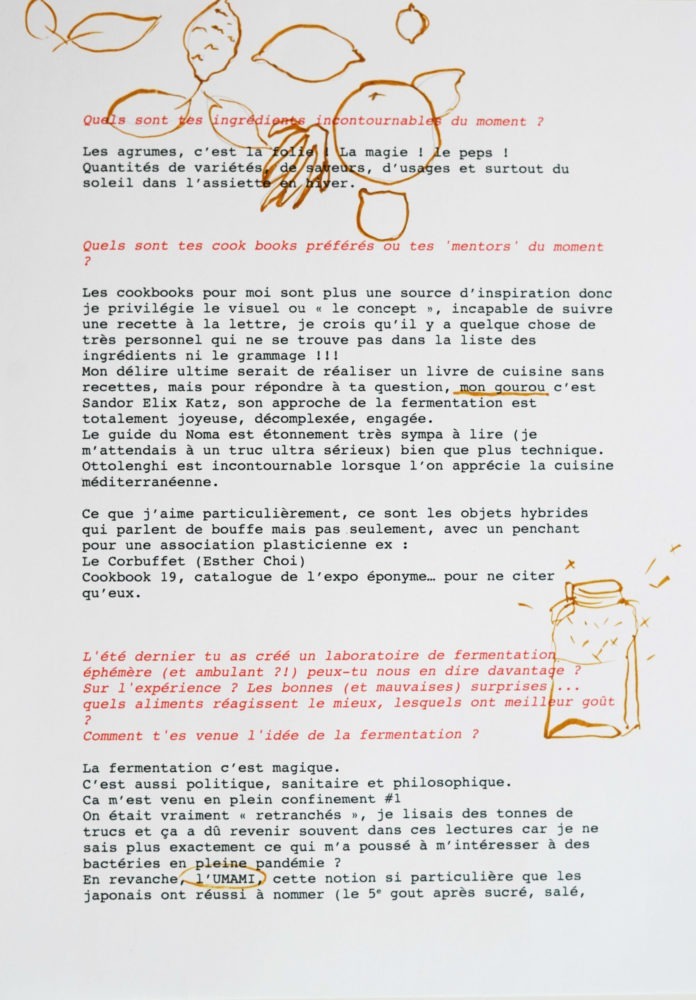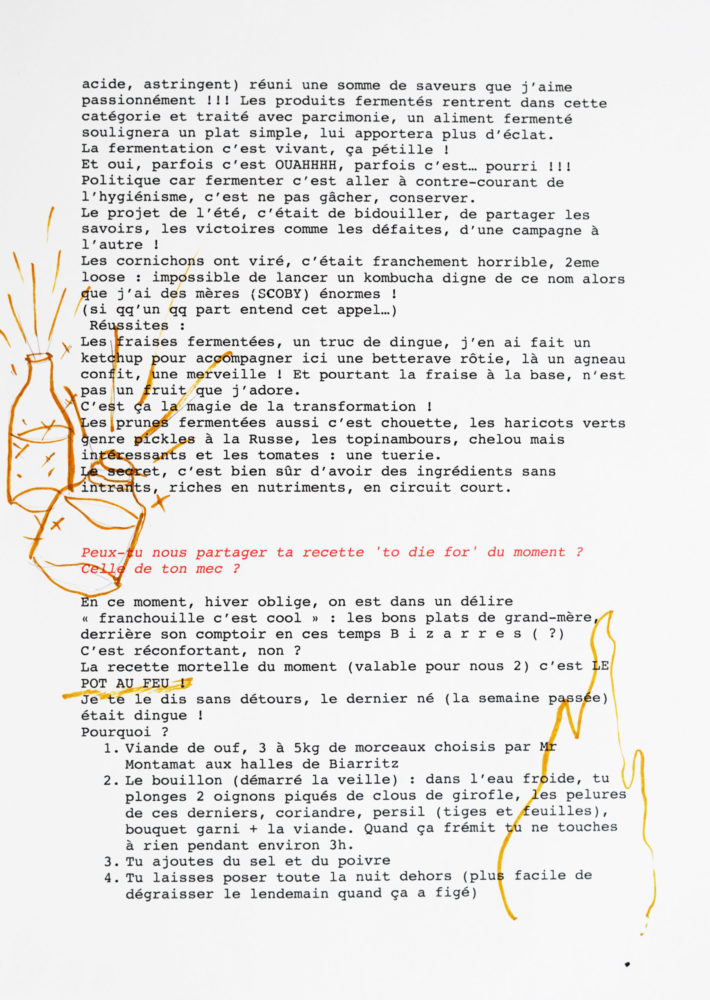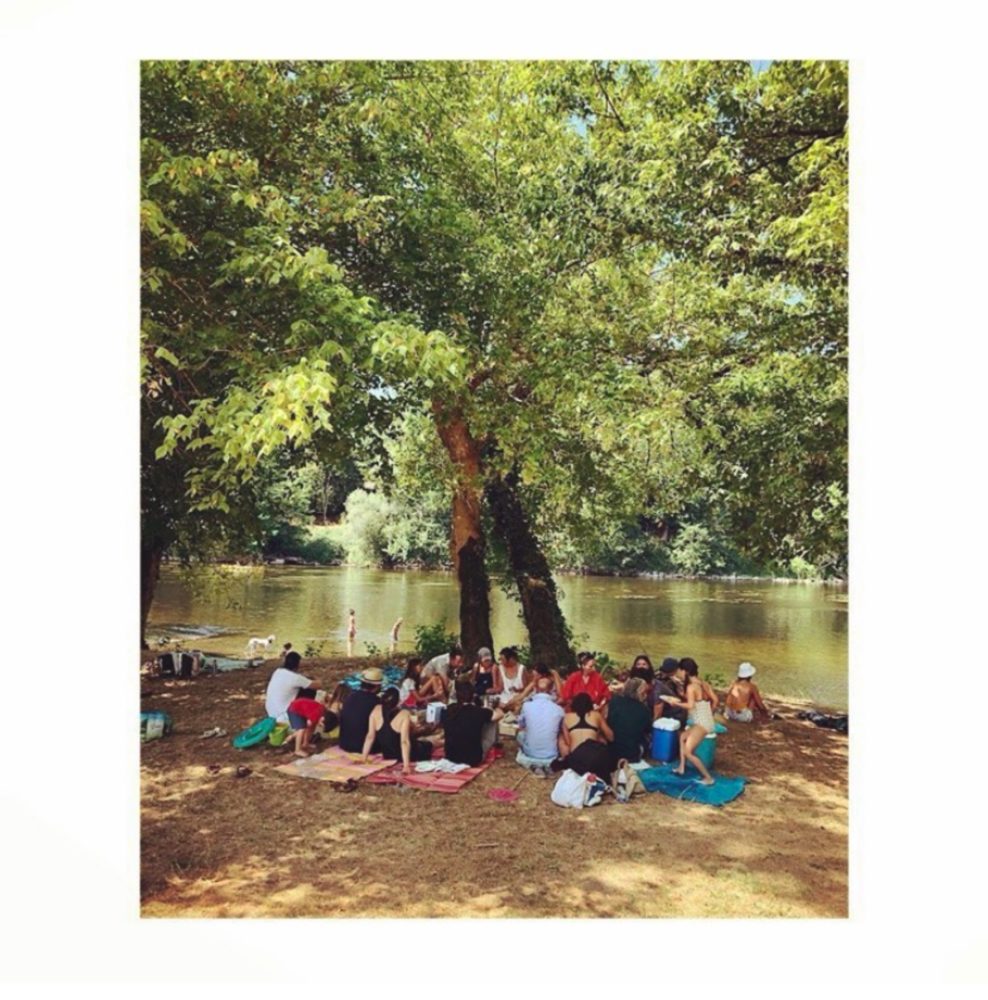 'Déjeuner sur l'herbe' Summer 2020.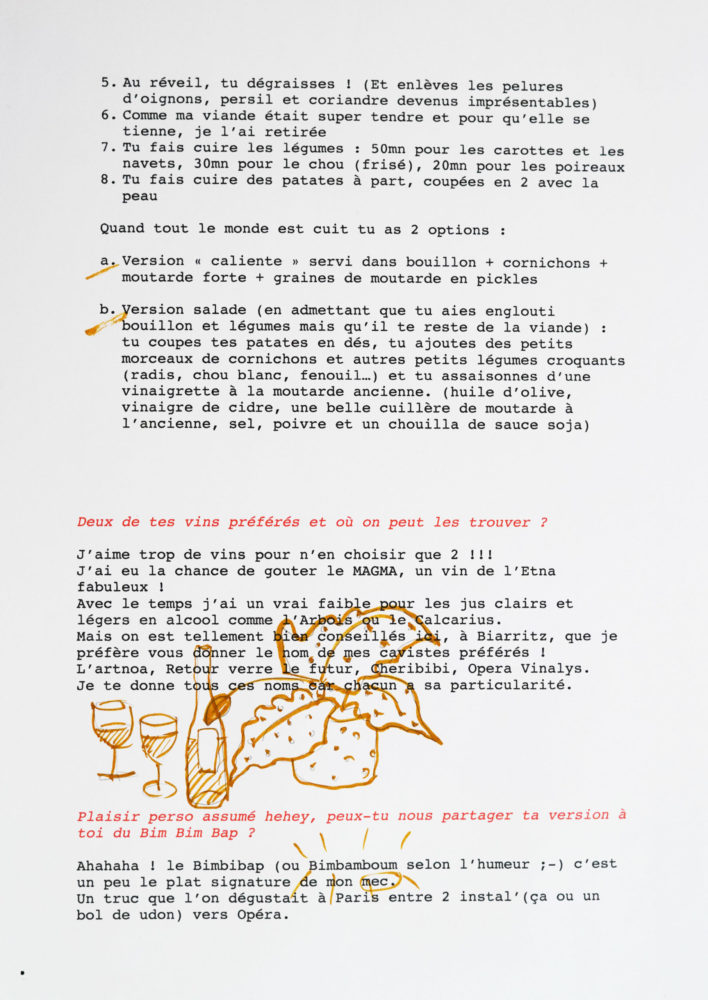 Photo Olivier Fritze pour Milk Magazine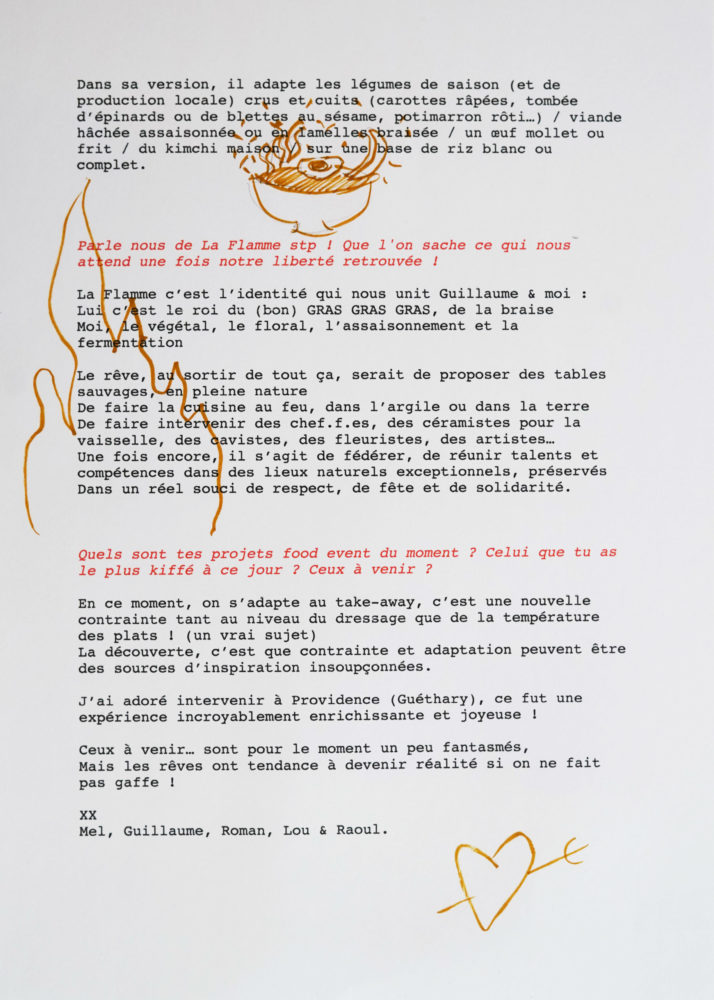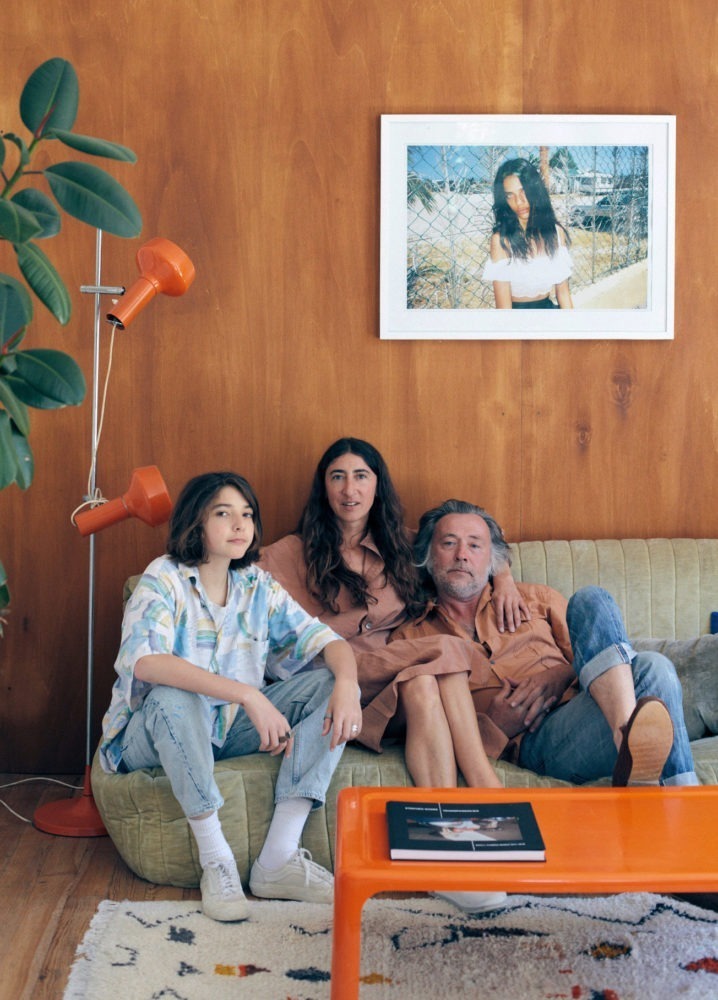 Photo Olivier Fritze pour Milk Magazine





Gratitude Mélanie, keep the Wild Creativity flowing 
A retrouver là tout de suite maintenant sur Naked Lunch, La Flamme et La Vie Sauvage.
With Love from Lou Lou
Alexis Xx