Simplicité. Audacité. Sérénité. Les trois mots qui nous bercent chez Lou Lou Love en ce moment. Certain.e.s y verront des contradictions, mais que serait l'âme si elle ne s'efforçait de s'y affronter. 
Pour se parer justement, Novembre se profilant chantant, nous appliquerons la même leçon.  
Zoom sur un blazer oversize en laine recyclée by The New Society, un intemporel non genré que l'on peut apprivoiser puis conserver une éternité. Des mocassins en cuir G.H. Bass, un beau mélange de confort et d'élégance pour ces daddy shoes aux contours rassurants et réguliers. Des bijoux aux accents folklores emprunts de symbolisme américain, à la fois architecturaux et poétiques, by Pamela Love.  
Une sélection qui nous ressemble profondément, assez pour s'enorgueillir de l'affront et nous glisser dans la réflexion.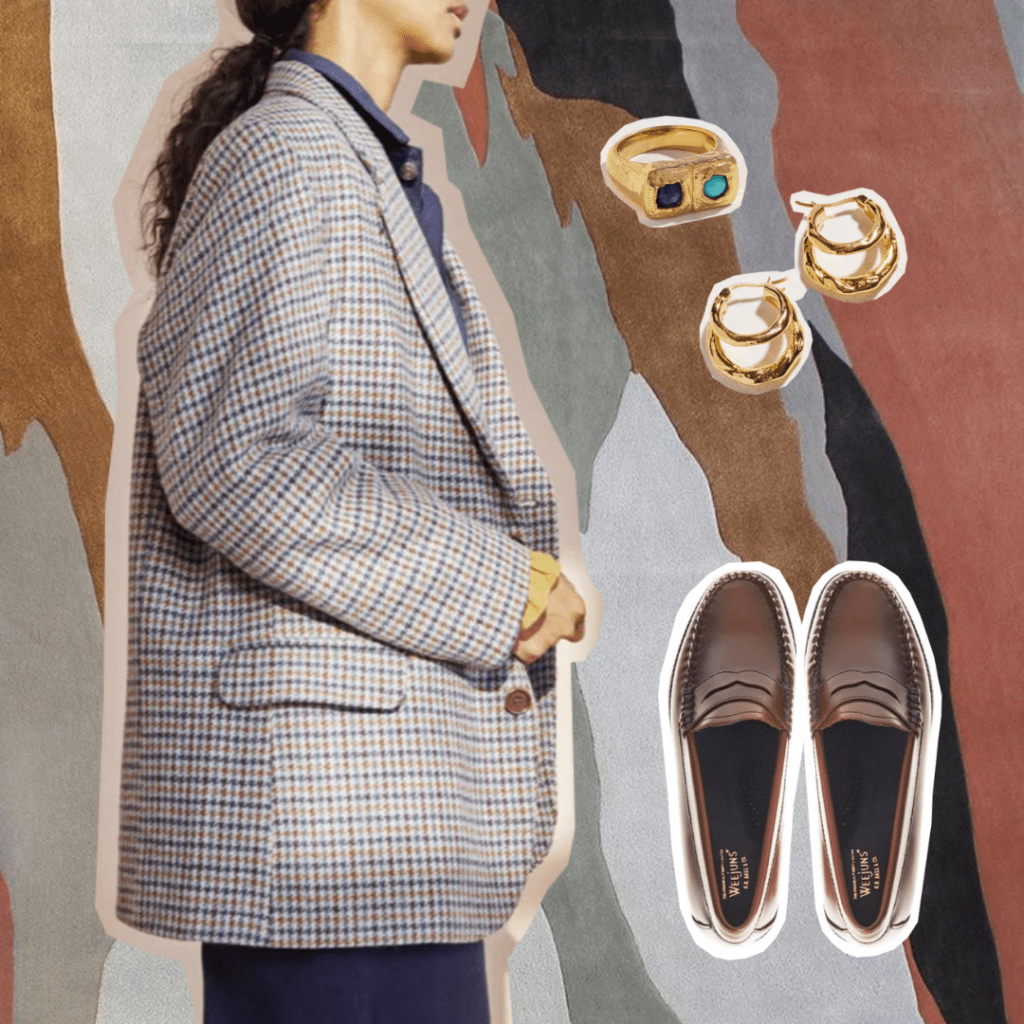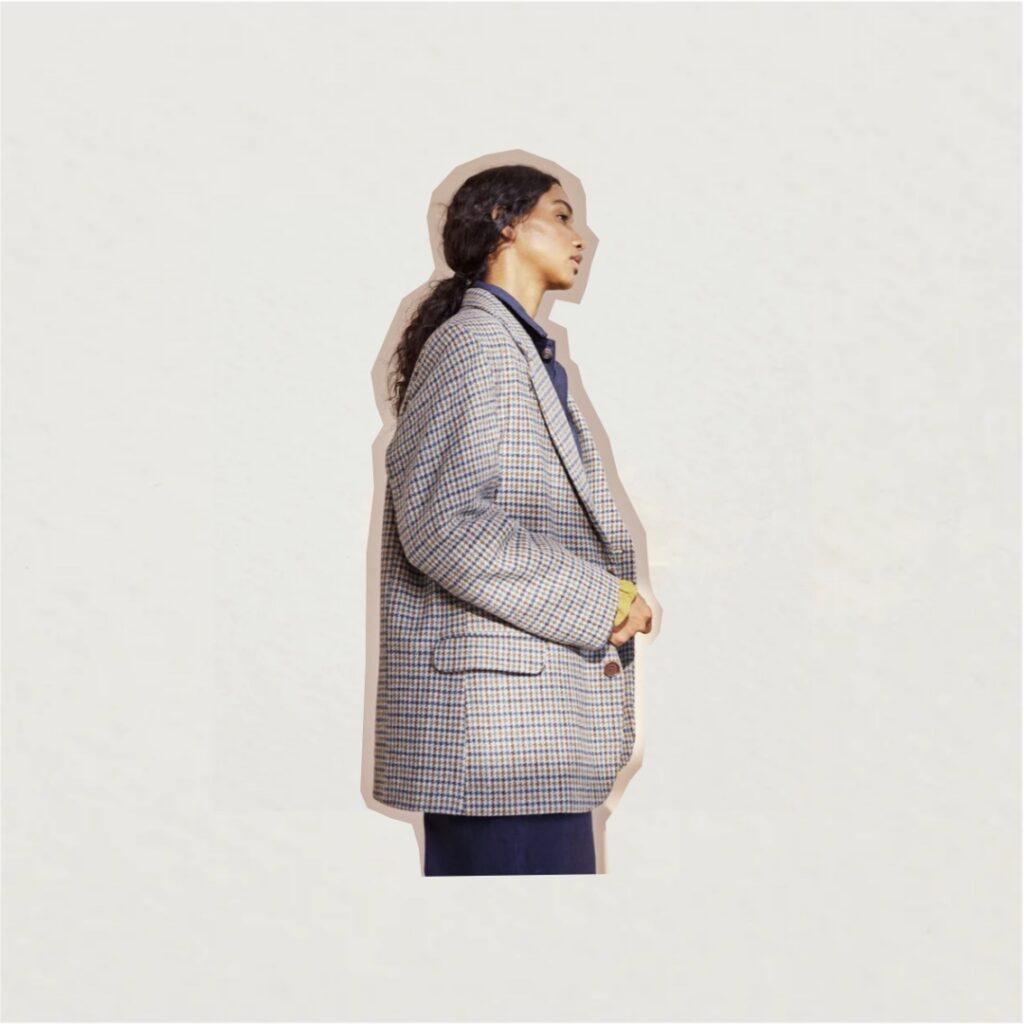 1/4  Blazer Jeanne by The New Society – 199 Euros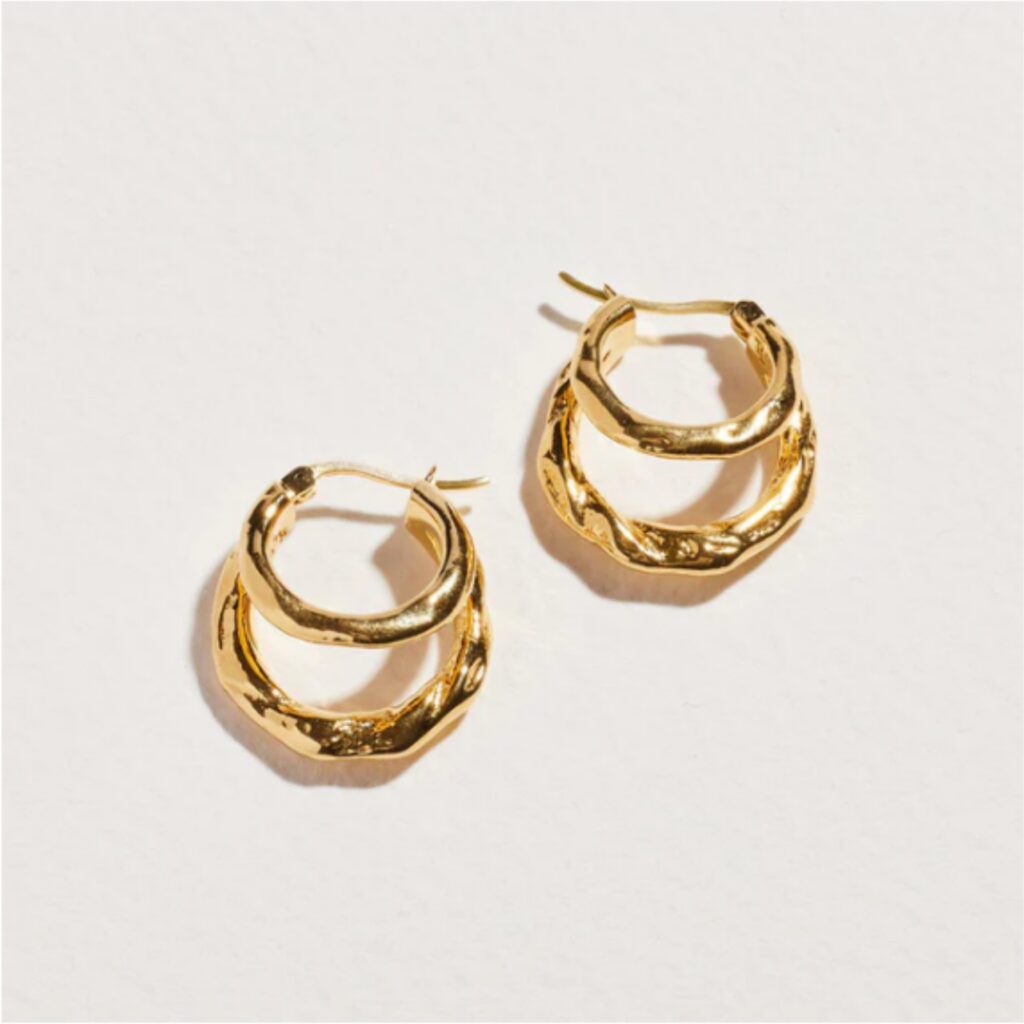 2/4 Balance Earrings by Pamela Love x Jasmine Tookes  – 350 €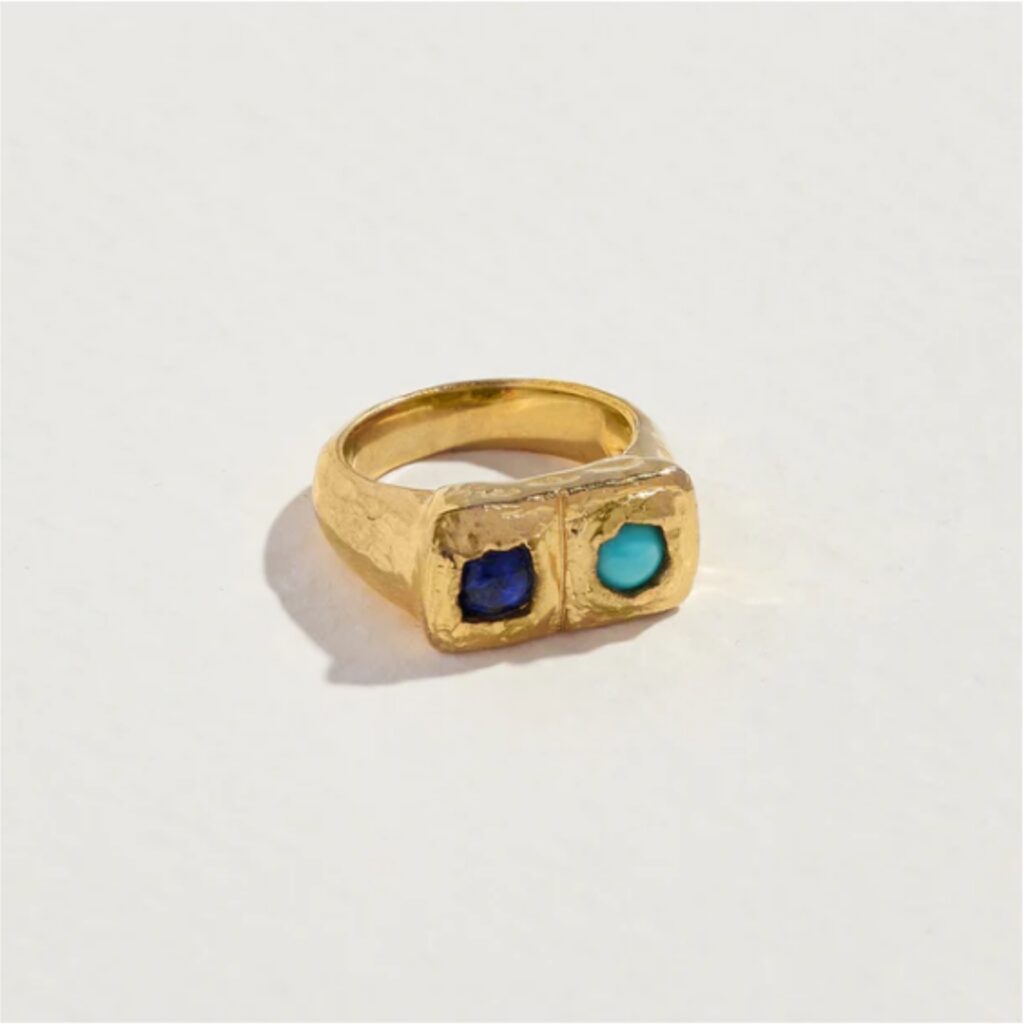 See Also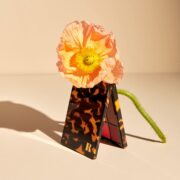 3/4 Bague Mera by Pamela Love  – 310 €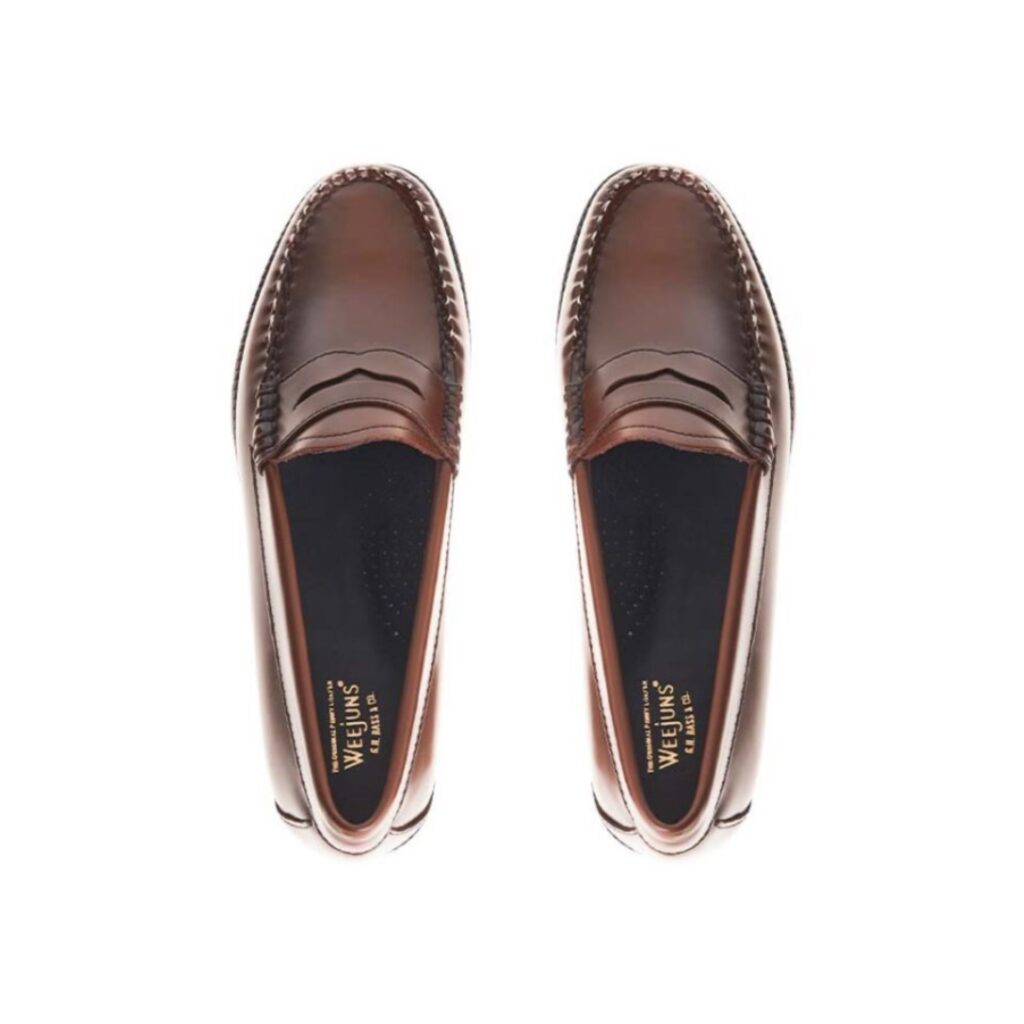 4/4  Easy Weejuns Penny en Cuir Cognac by G.H.Bass– 150 Euros
Fonds collage, hand tufted Tsar Carpets Modèle Coolabah.
---