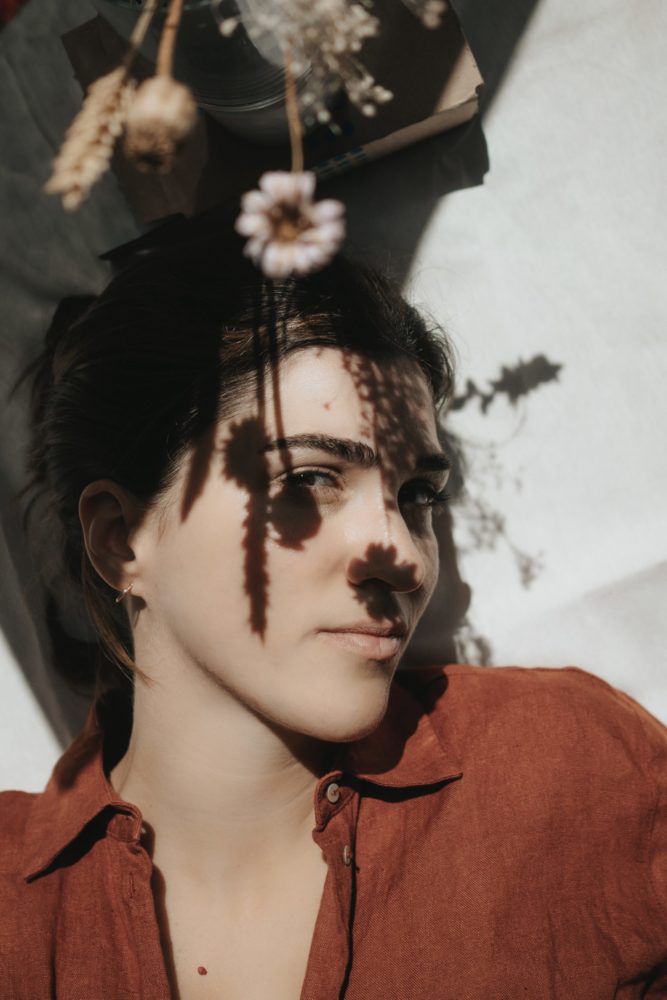 Lupi Mazzucchelli – Barcelone
There are many emotions that can be felt whilst observing Lupi Mazzucchelli's beautiful work. Pastel tones, silent and joyful sounds emerge wherever you rest your eyes. 
You can feel the sun stroking your face, sand gently pouring through your toes ; a calling from the sea, from wild life, that the artist constantly balances with the minimalistic lines of purity. 
Her process is instinctive, as intense as it is ressourceful, a wonderful interlude and way of healing our everyday lives.
[FR] Tons pastels, rêveries en sonorités silencieuses et joyeuses, voilà ce que l'on pourrait emporter de doux et apaisant de l'univers de l'artiste argentine Lupi Mazzucchelli.
Dès que l'on observe son travail, on peut ressentir des rayons de soleil effleurer son visage, du sable filer tout doucement entre ses doigts de pieds ; l'appel du large, de la vie sauvage, en équilibre constant avec une pureté dansante. 
Son process est instinctif, aussi intense par moments, qu'il ne l'est ressourçant à d'autres, une très belle rencontre sous toutes ses formes.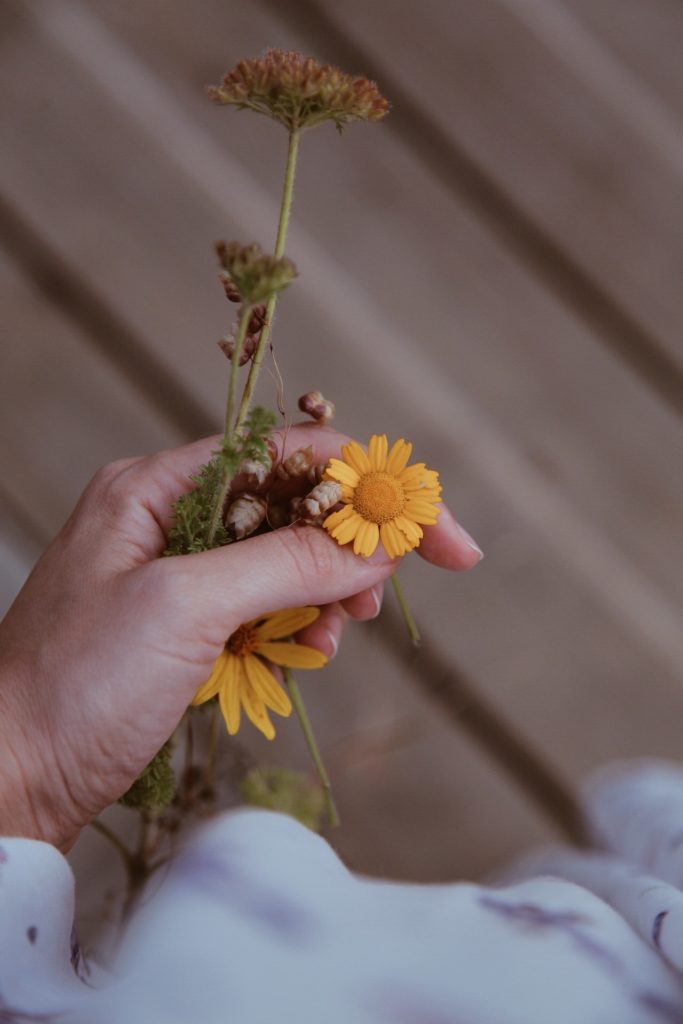 Can you please introduce yourself ? 
I'm Luciana Mazzucchelli, a constant exploring artist and photographer, 32 years old. Born and raised in Buenos Aires, now living Barcelona.
[FR] Peux-tu te présenter stp ? 
Je m'appelle Luciana Mazzucchelli, 32 ans, une artiste et photographe en exploration permanente. Je suis née et j'ai élevée à Buenos Aires, je vis maintenant à Barcelone.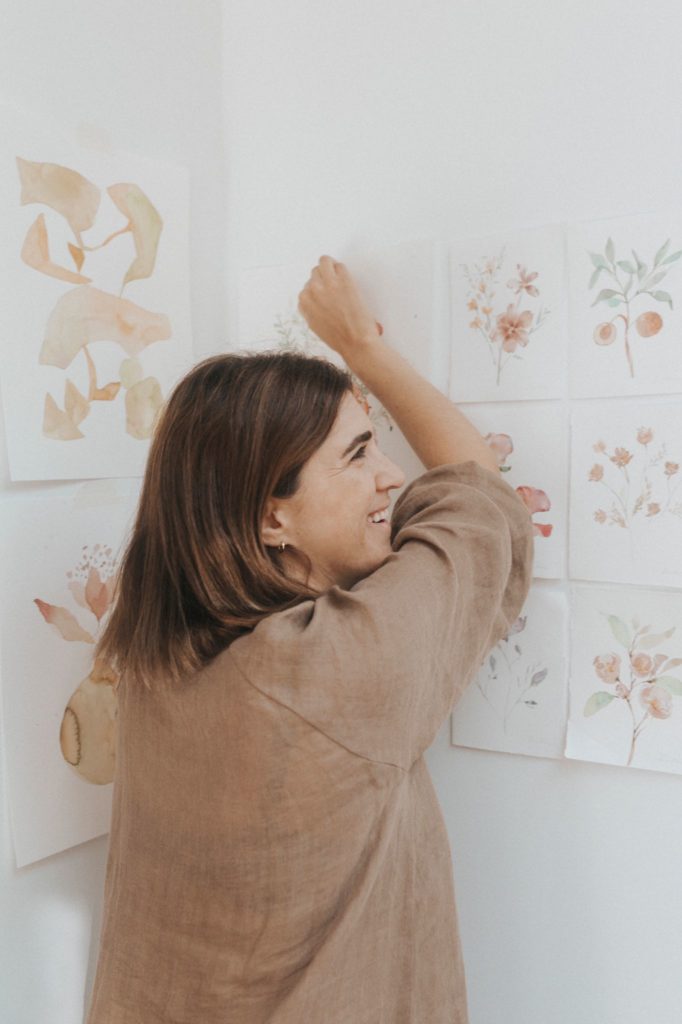 At what point in your life did you start creating ? 
I really can't remember a time in my life where I wasn't creating. Since small I feet very attracted to visual design and style, and made lots of drawing everywhere. But I "formally" started about 6 years ago.
[FR] A quel moment as-tu commencé à créer ? 
Je ne me souviens pas vraiment à quel moment j'ai commencé à créer. Depuis que je suis toute petite je me sens très attirée par le stylisme et le design visuel, j'ai toujours fais plein de dessins partout. Mais j'ai 'officiellement' commencé il y a environ 6 ans.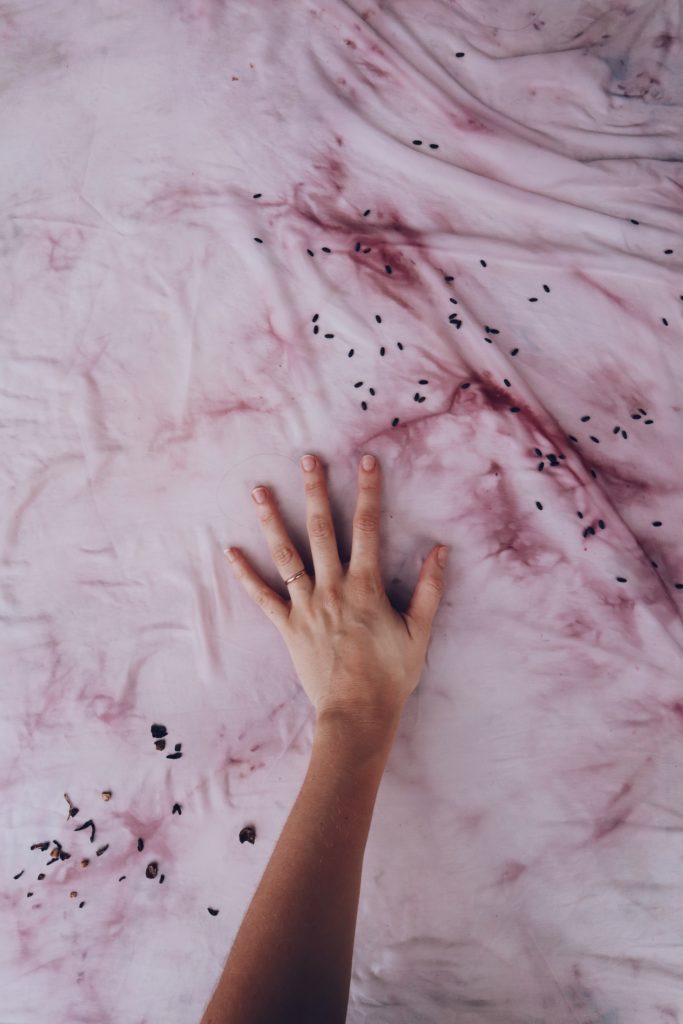 When and where do you feel the most creative?
I feel the most creative during day time and surrounded by nature. Also traveling. When I travel, I get to see new things, different cultures, and this opens my mind…so lots of ideas come to me. Also I feel creative in clean and minimal spaces, where my mind is clear and quiet, and my creativity can fill the whole space.
[FR] Quand et où te sens-tu la plus créative ?
Je me sens particulièrement créative en journée et entourée de nature. En voyageant aussi. Lorsque je voyage je découvre de nouvelles choses, de nouvelles cultures, et cela ouvre complètement mon esprit… de sorte que beaucoup de nouvelles idées viennent à moi (ndlr #exploretocreate). Je me sens créative aussi dans des endroits neutres et minimalistes, là où mon esprit peut-être au calme, et que ma  créativité peut remplir tout l'espace.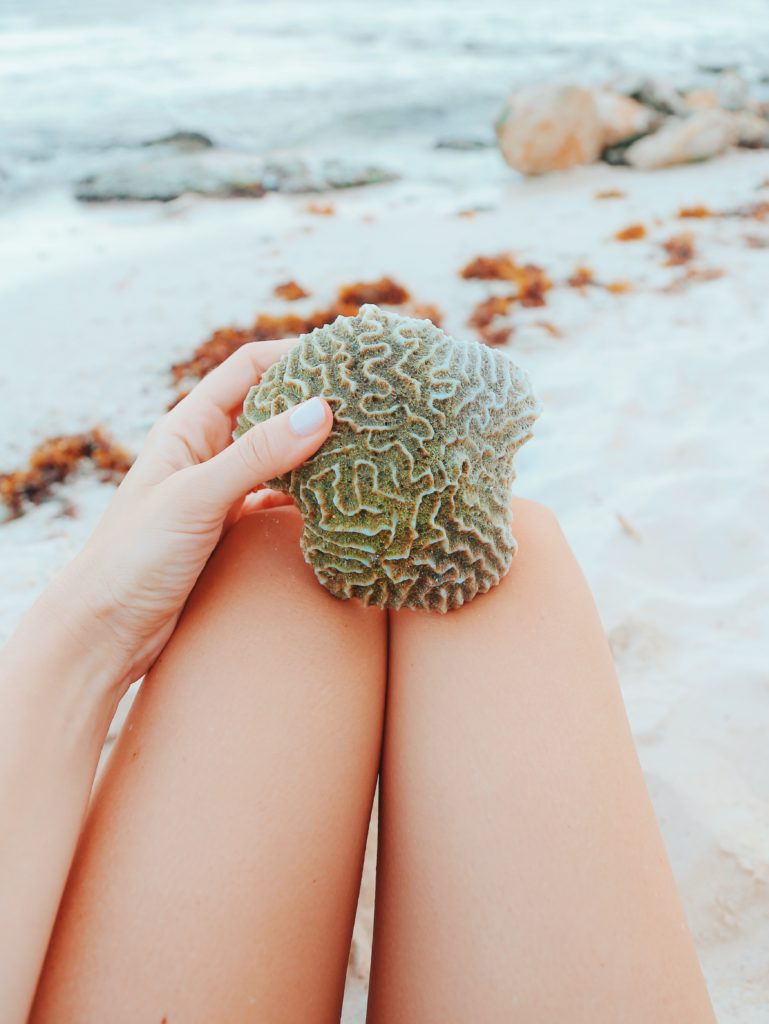 What, generally speaking, inspires you work-wise?
Nature resets me and it's my source of inspiration. The sea is one of my biggest love. I'm actually working on a series with seashells and watercolors. I feel deeply inspired by all the ocean elements. I observe the textures, colors, shapes. I think they are little and unique pieces of art. I also feel inspired by lights and shadows…most of the times I find beauty and inspiration in small and simple things, such as the moving shadow of a tree in my wall, a leaf I find on my way home, or the morning light…just that.
[FR] Qu'est-ce-qui t'inspires dans ton travail ? 
La nature me permet de faire reset et c'est ma source d'inspiration. La mer représente l'une de mes plus histoires d'amour. Je travaille actuellement sur une série d'aquarelles à partir de coquillages. Je me sens profondément inspirée par tous les éléments océaniques. J'observe les textures, les couleurs, les formes. Je pense que ce sont de petites oeuvres d'art uniques. Je me sens également inspirée par l'ombre et la lumière…la plupart du temps je trouve de la beauté et de l'inspiration dans les petites choses, toutes simples, comme l'ombre d'un arbre en mouvement, une feuille que je ramasse en rentrant chez moi, ou la lumière du matin … juste ça.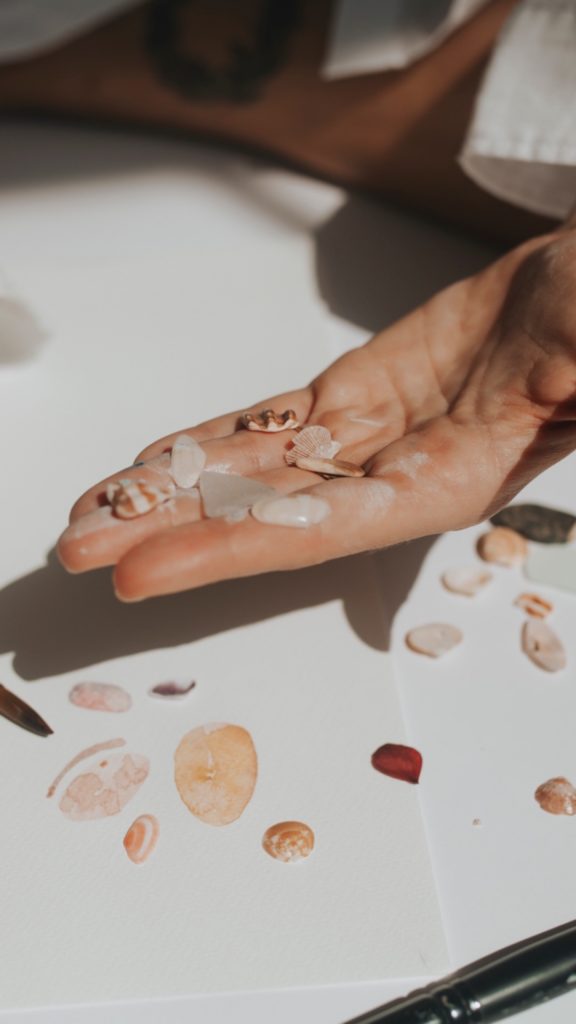 Can you please name a woman who inspires you ? And why ? 
I feel inspired by every woman that are true to herself. Recently I have been inspired from Vera Claire, who lives in Oaxaca, Mexico, and runs a beautiful project called Cosa Buena, which connect cultures and support the preservation of traditional art forms through equitable exchange.
[FR] Peux-tu nommer une femme qui t'inspire ? Et pourquoi ? 
Je me sens inspirée par toutes les femmes authentiques, celles qui sont fidèles à elle-même. Récemment je me sens inspirée par Vera Claire, qui vit à Oaxaca au Mexique. Elle gère un très beau projet qui s'appelle Cosa Buena, qui connecte les cultures entre elles et préserve des formes d'art traditionnels à travers des échanges équitables.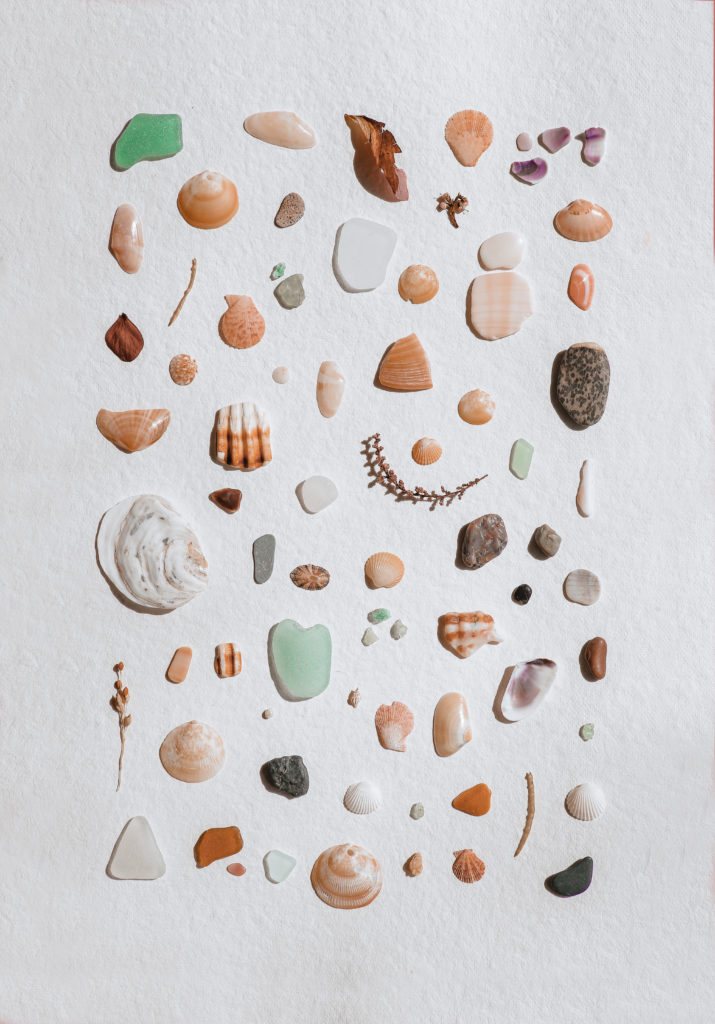 What is your ideal work outfit ?
Comfy big shirt that I don't care to stain haha
[FR] Quelle est ta tenue de travail idéale ? 
Une grande chemise ultra confort que je peux tâcher à volonté haha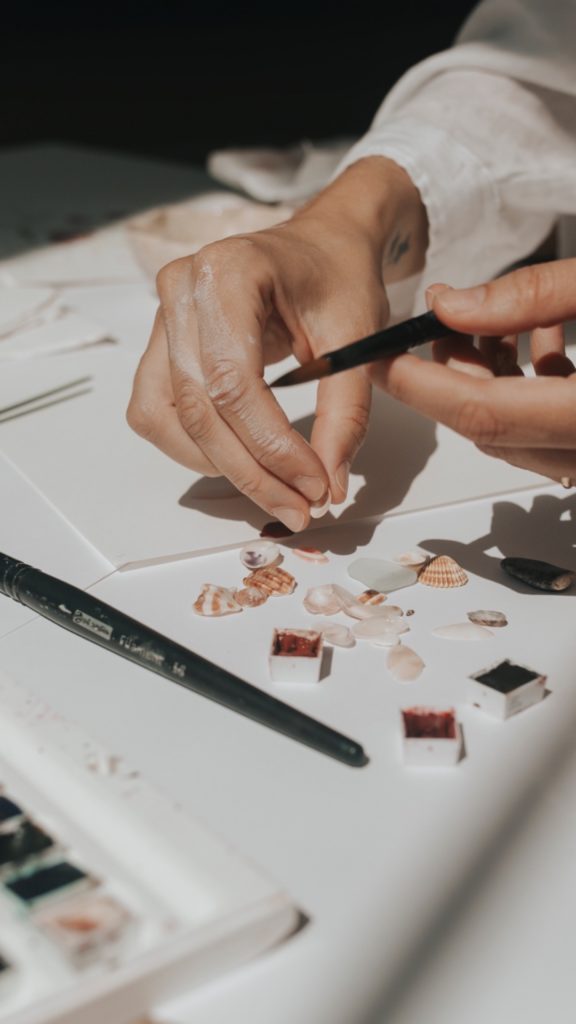 Do you have an essential tool in your studio ? 
My notebook where I write and draw my ideas.
[FR] As-tu un outil indispensable dans ton atelier ? 
Mon carnet dans lequel j'écris et dessine mes idées.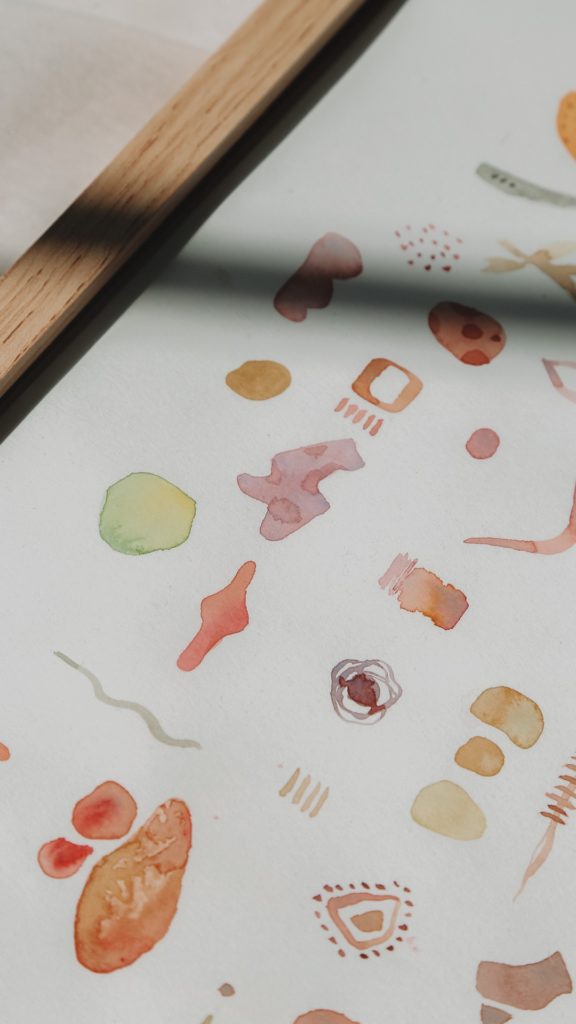 How do you work ? 
Always by day, and mostly sitting – I like long periods of working. The best days are when I don't have any commitments, so I know I can spend the entire day creating. Always alone. Silence doesn't bother me at all, in fact I enjoy complete silence. But there are some days that I listen to music, specially Jorge Drexler while I paint. There are projects I start and finish in one day…others lasts for months, even years! Depends mostly on my energy and inspiration. I don't always feel inspired and sometimes I need periods to recharge.
[FR] Comment travailles-tu ? 
Toujours de jour, et essentiellement assise – j'aime de longues périodes de travail. Les meilleurs jours sont ceux où je n'ai rien de prévu, de telle sorte que je peux passer toute la journée à créer. Toujours toute seule. Le silence ne me dérange pas du tout, au contraire j'aime le silence complet. Mais il y a des jours où j'écoute de la musique, surtout Jorge Drexler pendant que je peins. Il y a des projets que je démarre et finis le même jour … d'autres durent des mois, parfois des années ! Cela dépend surtout de mon énergie et inspiration. Je ne me sens pas tout le temps inspirée et parfois il me faut du temps pour me recharger.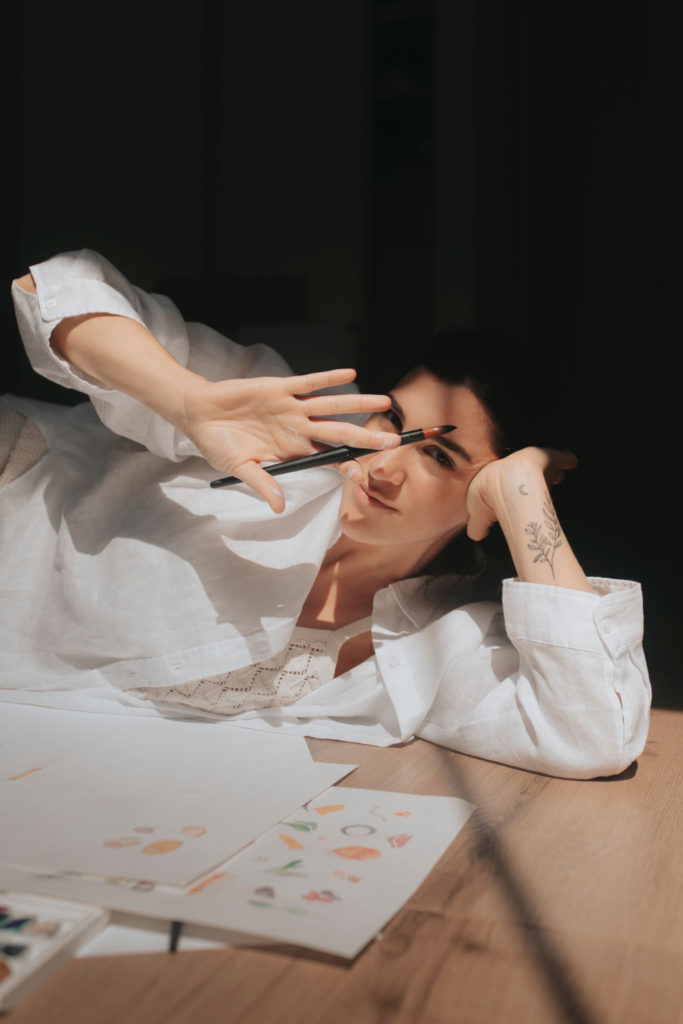 Which is the most difficult part of your work ? 
I'm passionate about the process. I enjoy sooo much creating, mixing colors, creating shapes and compositions…The best moments are when I experiment and learn about new materials… a whole new world opens and it's very stimulating. And also love to see how materials react with others. The most difficult part is when I doubt my work and have to find meaning and sense again. It is tough but at the same time challenging and rewarding.
[FR] Quelle est la partie la plus compliquée de ton travail ? Et celle qui te passionne le plus ? 
Je suis complètement passionnée par le process. J'aime telllllement créer, mixer les couleurs, inventer des formes et compositions … Les meilleurs moments sont ceux où j'expérimente et apprends à travers de nouveaux matériaux… un tout autre monde s'ouvre à moi et je trouve cela super stimulant. J'aime vraiment voir comment certains matériaux réagissent entre eux. La partie la plus difficile c'est lorsque je doute de mon travail et dois repartir en quête de sens. C'est ardu, et en même temps un beau challenge puis récompense.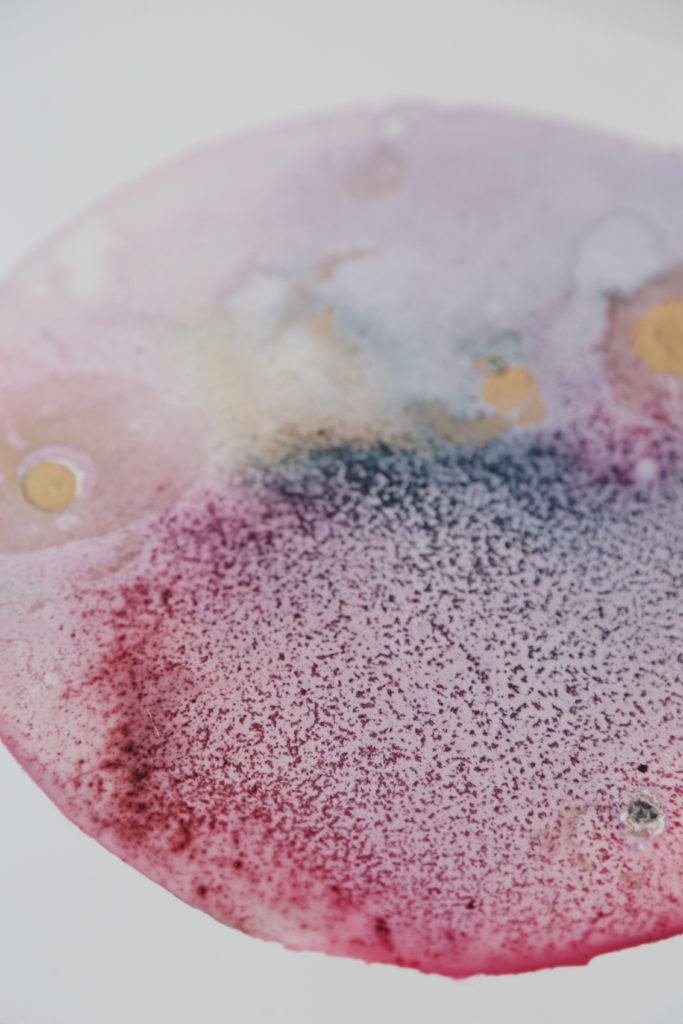 Can you describe a piece of work or project that you are particularly attached to ? 
Im particularly attached to a series I call "botanic lab" where I play with different nature gifts. I love to compose and create set designs with natural elements. You can see a bit Here 
I'm also in love with a small series of handmade stone vase. The two projects have in common nature, so I guess, where nature is involved in my work, it ends being a favorite!
[FR]
Je suis particulièrement attachée à une série que j'appelle "botanic lab", où je joue avec différentes offrandes de la nature. J'aime beaucoup composer et créer des scénographies avec des éléments naturels. Vous pouvez en découvrir quelques uns  Ici
Je suis aussi très attachée à une série de vases handmade . Les deux projets ont en commun la nature, donc je me dis que lorsque la nature fait partie du process, ils finissent par devenir mes préférés.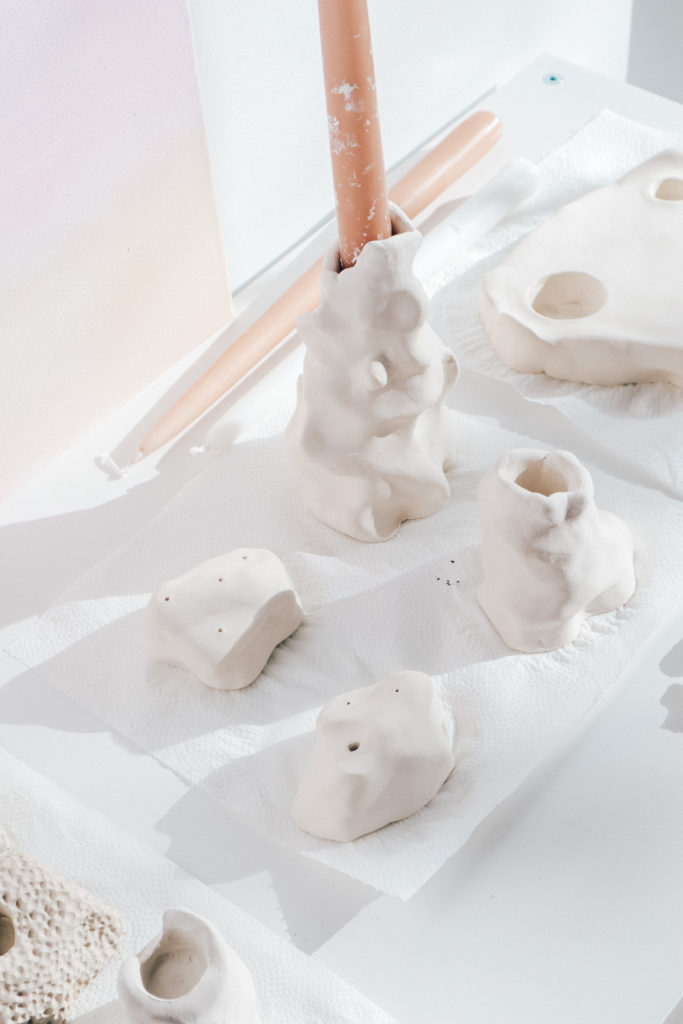 Can you define your work in three words ? 
Feminine, natural, minimal
[FR] Peux-tu définir ton travail en trois mots ? 
Féminin, naturel, minimaliste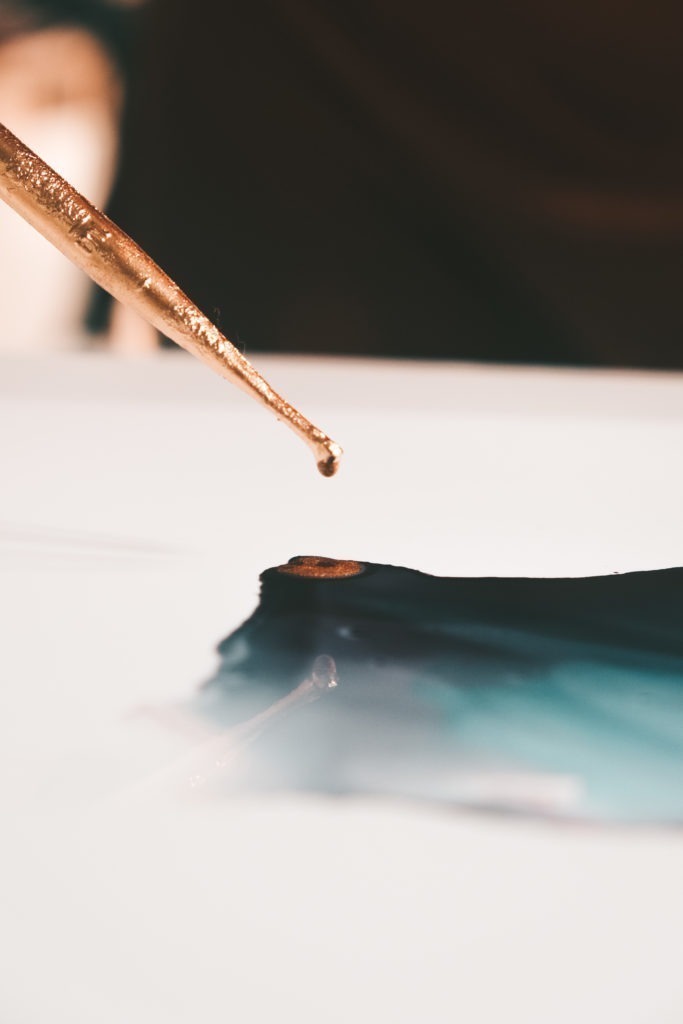 Any future projects or collaborations on the horizon you are excited about and would like to share with us?
Sooo many projects and ideas in my mind! In October I will go on an art trip to Lanzarote, with an artist friend. We will visit the most remote island corners with our art materials and live paint, feeling the inspiration from its horizons, colors and island textures. I can't wait!
Also I would like to star a new project with natural dyes,. I'm currently experimenting on this. It's a very very slow process and I don't want to rush it.
[FR] Quels sont tes futurs projets ou collaborations ? 
Telllement de projets et d'idées en tête ! En Octobre je me rends à Lanzarote pour un voyage artistique en compagnie d'un artist friend. Nous allons visiter chaque coin et recoin de l'île avec notre matériel sous le bras. Peindre en direct en laissant monter l'inspiration face à l'horizon, aux couleurs et aux textures de l'île. J'ai tellement hâte !
Je voudrais aussi commencer un nouveau projet avec des teintures naturels. J'expérimente actuellement. C'est un process très lent que je ne veux pas presser.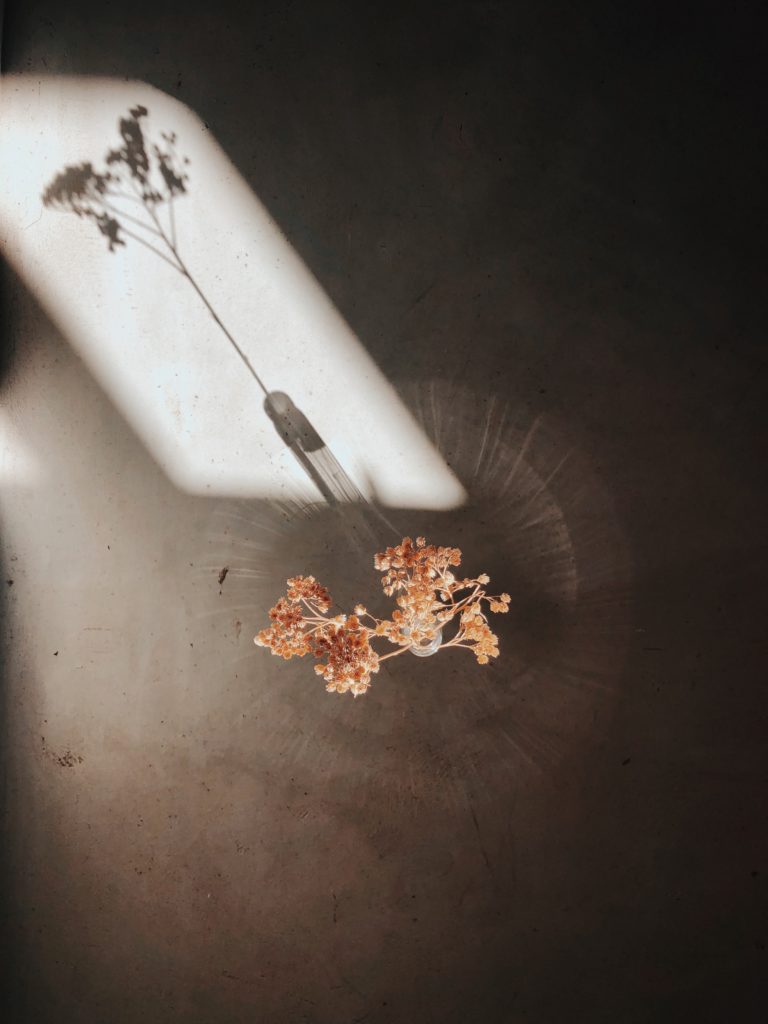 Thank you so much Lupi for your time and beautiful creativity ! 
With love from Lou Lou, 
Alexis
xxx