Voici quelques mois, j'ai eu le plaisir de tester le nouveau complément alimentaire 100% actif & made in France, L'Essentiel Peau de COMBEAU© by Erika Fogeiro.
Avec sa formule unique contenant sept actifs brevetés et certifiés biologiques, ce petit bijou holistique soulage nos ennuis quotidiens en agissant sur nos déséquilibres internes : déshydratation, irrégularité cutanée, micro-inflammations, stress & marques de fatigue. Une association savante entre science, nature et innovation : un véritable go-to pour toute personne à la recherche d'une bonne santé cutanée, par ici parfaitement validée.
Tout comme à travers les précédentes interviews wellness by LLL de Louise Skadhauge – Maison Loüno et Anne-Sophie Nardy – On The Wild Side, nous poursuivons aujourd'hui auprès d'Erika, en partageant avec vous les parcours, visions et rituels de ces actrices incontournables de la 'beauté de demain'.
ENG/ A few months ago, I had the pleasure to test one of the latest – totally cool – food supplements, L'Essentiel Peau by COMBEAU©, made in France by Erika Fogeiro.
With its unique, certified organic formula containing seven patented active ingredients, this little holistic bijou relieves our everyday difficulties by acting on our internal imbalances : dehydration, dermal irregularities, micro-inflammations, signs of stress & fatigue. A well balanced association of science, nature and innovation : a real go-to for people in search of good skin health, which we have fully validated around here.
Similarly to the previous wellness interviews by LLL –  Louise Skadhauge – Maison Loüno et Anne-Sophie Nardy – On The Wild Side – we pursue today with Erika, in sharing the paths, visions and rituals of tomorrow's beauty world key players.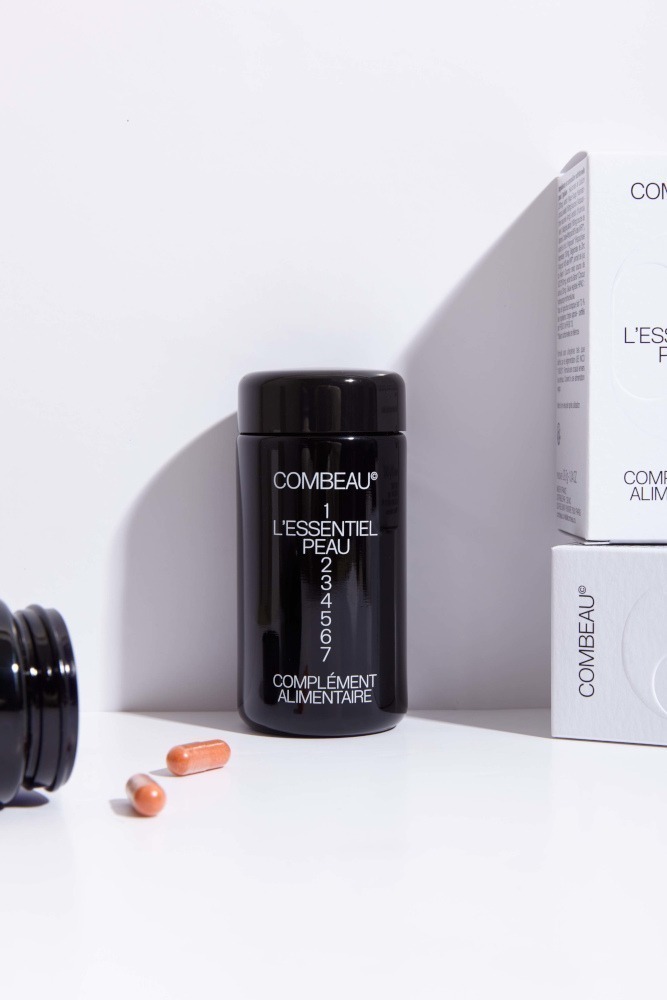 FR/ Peux-tu te présenter please ? 
Bonjour, je m'appelle Erika, j'ai 33 ans et je suis la fondatrice de COMBEAU©.
Après un double master en droit et en stratégie de marque, j'ai travaillé pendant 8 ans dans l'innovation cosmétique au sein de grands groupes.
Durant ma jeune carrière, entre 2012 et 2017 j'ai travaillé dans l'univers des cosmétiques principalement sur des postes de Marketing International, où nous avions en charge le développement des produits « de demain ».
Cela a été extrêmement formateur ! Déjà passionnée par l'univers de la beauté depuis toute petite, je suis devenue une véritable experte du secteur.
D'autant plus qu'à la même période, j'ai développé une acné forte et je me suis rendu compte des limites que pouvaient avoir certains traitements topiques. Je testais tout !  
Ma peau est alors devenue complètement instable : sensible, réactive, sèches mais avec des imperfections.
Je me suis alors tournée vers les solutions médicamenteuses, extrêmement fortes, qui ont complètement chamboulé mon système immunitaire, au point de développer une maladie inflammatoire auto-immune, une variante de ce qu'on appelle désormais le syndrome de l'intestin irritable. J'étais tout le temps malade, j'avais le teint gris et pleins d'imperfections, j'ai même perdu beaucoup de mes cheveux.
Par la force des choses, j'ai alors décidé de dire stop à tout cet engrenage, et de repartir à 0.
J'ai décidé de m'écouter, je me suis tournée vers une routine beauté beaucoup plus simple, plus qualitative et allant à l'essentiel. J'ai arrêté les traitements médicamenteux et me suis tournée vers une alimentation qui me correspondait davantage ainsi que vers les compléments alimentaires.
C'était un peu le parcours du combattant pour trouver des produits cools, efficaces et faciles à digérer pour mon organisme fragile – mais bon j'étais en phase de découverte. 
En fait, à ce moment-là, j'ai tout simplement compris que si avoir une routine cosmétiques beauté solide était essentielle, prendre soin de son corps, à l'intérieur, était indispensable.
En parallèle de cela, j'ai comme beaucoup de jeunes gens de ma génération, pris conscience de l'impact environnemental que pouvaient avoir certaines habitudes, certaines industries.
Plus je me renseignais, plus je réalisais à quel point le greenwashing était présent, partout.
Le besoin d'entreprendre quelque chose qui ait du sens, l'envie d'avoir un impact à mon niveau se sont alors petit à petit imposés à moi.
À la rencontre, au croisement de toutes ces expériences, est née l'idée de COMBEAU.
Une marque profondément universelle qui bousculerait les frontières entre beauté et bien-être, qui envisagerait ces notions comme un ensemble, sans distinctions.
Une marque qui combinerait ce que l'on n'a pas pour habitude d'associer :
–       Nature et Innovation
–       Scientifique et Humain
–       Formulation sérieuse – de confiance, démarche responsable mais produit cool et agréable.
ENG/ Can you please introduce yourself ?
Hello, my name is Erika, I am 33 years old and I am the founder of COMBEAU©.
After a double master in law and brand strategy, I worked for 8 years within cosmetic innovation for big groups. 
During my early career, between 2012 and 2017, I mainly worked on international marketing projects, developing "Tomorrow's" products. It was very formative ! I have been passionate about beauty since I was little, I have become a real expert. 
During that same period, I developed strong acne and realised how limited some topical treatments are. I tested everything ! My skin became really unstable : sensitive, reactive, dry but with imperfections. 
I therefore turned towards medical solutions, very strong ones, which totally messed up my immune system, to the extent that I developed an inflammatory autoimmune disease, now known as irritable bowel syndrome. I was forever sick, my complexion was grey and full of imperfections, I even lost a lot of hair.
By necessity, I decided to begin a new process. I decided to listen to myself, I turned towards an a lot more qualitative and simple beauty routine. I stopped all medical treatment and turned towards a nutritional diet that fitted better with my lifestyle, as well as food supplements.
It was quite a battle to find cool, efficient and easy-to-digest products for my sensitive system – but I was in discovery mode. 
What I realized during that period was that having a solid beauty routine was essential, but taking care of one's body, especially inside, was indispensable. 
Alongside all that realization, just like a lot of young people of my generation, I became conscious of the environmental impact of certain industries' activities, and therefore our habits. 
The more I would find out, the more I would realize how much greenwashing was going on everywhere.  The need to undertake something that made sense, the desire to make an impact at my very own level, slowly came upon me. 
Through all these experiences, the idea of creating Combeau was born. A deeply universal brand that would blur the boundaries between beauty and wellness, that would be defined by all these notions, seen as a continuum.
A brand that would combine what we were not used to :
–       Nature et Innovation
–       Science et the Human Being
–       A Serious Formulation – one you can have confidence in, that takes accountability whilst remaining cool and attractive.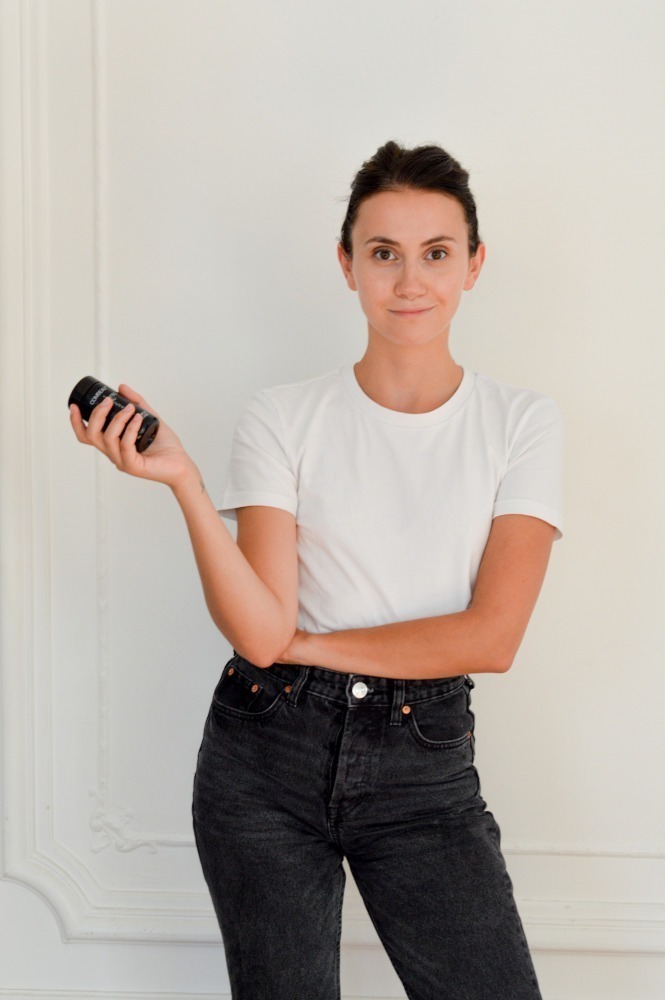 FR/ Quelle est ta vision du wellness, du bien-être, au sens holistique ?
Alors cette réponse sera beaucoup plus courte que la première – mais je pèse mes mots !
Pour moi la beauté holistique c'est être à l'écoute de son corps, de sa peau et de ses ressentis. 
C'est faire de son mieux pour mieux se connecter à soi-même et à l'environnement qui nous entoure.
ENG/ What is your vision of holistic wellness ?
So the anwser to this question will be alot shorter – but each word is super important.
For me holistic beauty is about listening to your body, observing your skin and the way it feels.
It's about doing your best to connect with yourself and the environment that surrounds you.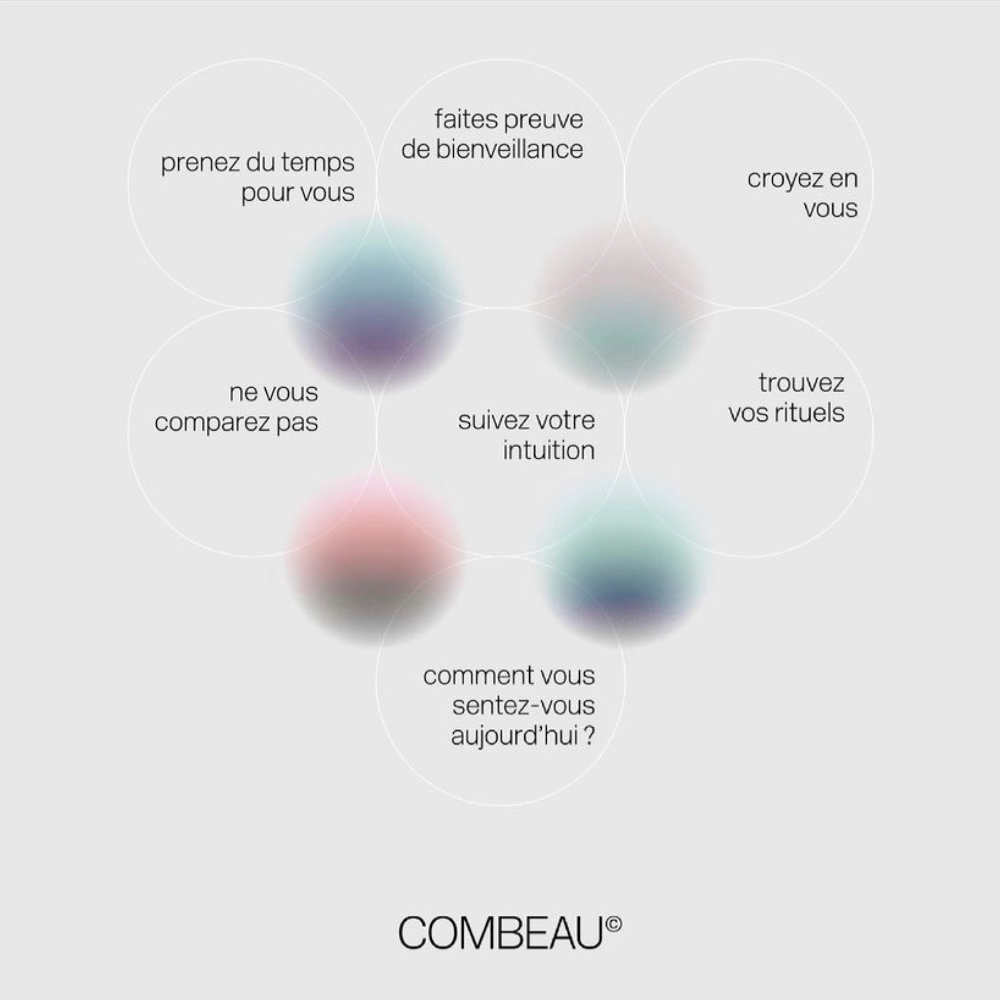 FR/ Que penses-tu des 'rituels' ? En as-tu ?
Pour moi les rituels sont essentiels. Ils constituent la clé de voûte de mon quotidien.
Et de manière plus générale, au delà de mon ressenti personnel, je pense que ce sont ces petites choses du quotidien qui, petit à petit, construisent les plus grandes.
Mes rituels sont très simples : je prends toujours 30 mn pour moi le matin tôt pour lire, rêver ou faire du sport. 
Et j'adore marcher, beaucoup et souvent. C'est un formidable outil de déconnection, c'est ma méditation à moi ! 
ENG/ What do you think about 'rituals' ? Do you have any ?
For me rituals are essential, they are my everyday cornerstones.
And even from a more general point of view, I think that it is the little everyday details that create the big ones.
My rituals are very simple : I always take thirty minutes early in the morning to read, dream or do some sport.
And I love to walk, alot and often. It's a great way to disconnect, my very own form of meditation.
FR/ Quels aliments selon toi sont primordiaux dans notre alimentation et pourquoi ?
On devrait surtout apprendre à manger ce qui nous convient, à écouter les réactions de notre corps.
J'entends beaucoup trop d'ami(e)s et de proches me dire qu'ils sont ballonnés, ont des difficultés à digérer.
Tout simplement parce qu'ils se plient à des directives, à des recettes, à des formules 100% miracles sans se pencher sur ce qui leur convient vraiment, à eux.
Du coup, je préfère ne pas donner de conseils de ce type car cela dépend vraiment de l'individualité biologique de chacun.
Il est important de boire beaucoup d'eau et des tisanes. De bien mâcher au moment des repas.
Pour ma part :
Alors déjà je ne mange pas le matin, tout simplement parce que je n'en ressens ni l'envie, ni le besoin ahah !
Ensuite je n'ai pas de menu type mais une chose est sûre je mange tous les jours et tout le temps des légumes et surtout des légumes verts.
Je privilégie des aliments cuits et non crus que j'ai du mal à digérer. Et je n'aime pas du tout le sucre et les choses sucrées.
On se moque un peu de mon alimentation autour de moi, mais j'ai dû vraiment identifier ce qui m'allait, ou au contraire, ne me convenait pas, suite à ma maladie inflammatoire.
ENG/ What foods are essential ones for us all and why ?
Above all, we should learn how to eat what is right for our body, to listen to its reactions.
I hear too many friends and family telling me that they are bloated and that they have problems digesting their food.
Simply because they follow certain directives, recipes, 100% miracle formulas without really working out what is actually best for themselves first.
I therefore won't give any general advice on this subject, beacuse it really depends on each individual's biological make up.
It is important to drink a lot of water and infusions. To chew properly over each meal.
For my own part :
For starters I don't eat in the morning ! Simply because I don't feel the need to ahah
I don't have a certain menu, but one thing is for sure, I always have vegetables, mainly green ones.
I eat cooked food rather than raw which I really find hard to digest. And I don't like sugar, or anything sugary. 
People around me like to make a little fun out of my diet, but I truely know what is right for me, or on the contrary, what isn't due to my inflammatory disease.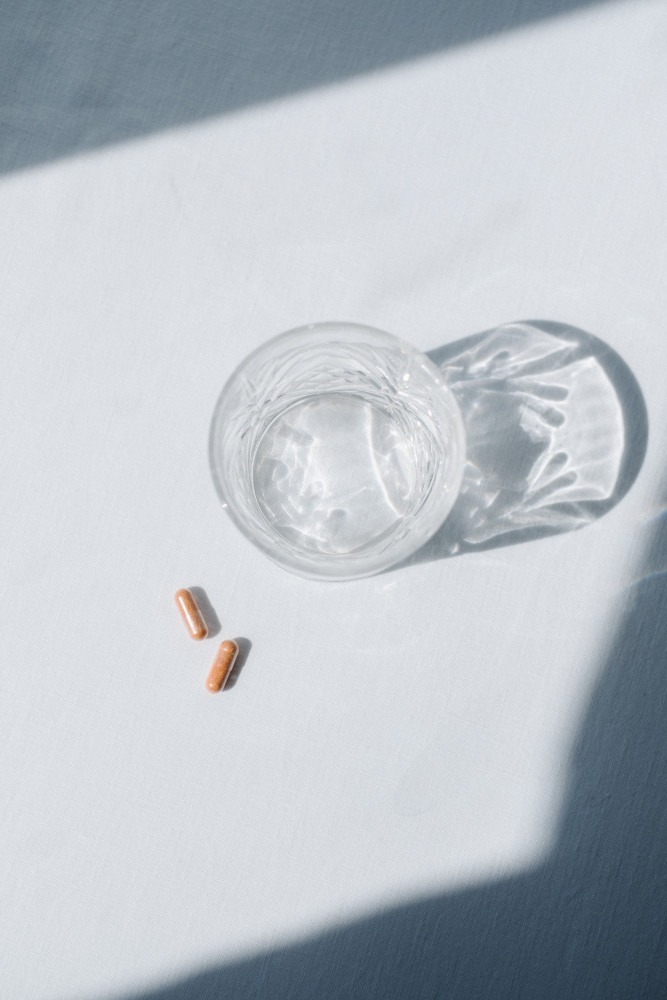 Photo Louise Skadhauge
FR/ Quel(s) produit(s) de beauté ou de bien-être vous paraît(ssent) indispensable(s) ?
Mes deux gélules L'Essentiel Peau, chaque matin. C'est un peu ma crème intérieure quotidienne.
En plus, elle m'apporte beaucoup plus de sérénité grâce au Safran.
Moi qui suis du genre angoissée er perfectionniste c'est un petit miracle.
See Also

ENG/ What beauty or wellness products do you consider essential in your daily routine ?  
My two L'Essentiel Peau' capsules, that I take each morning. It's a bit like my daily internal cream.
It also brings me alot of serenity thanks to the Saffron it contains, which is a little miracle for an anguished, perfectionnist like me.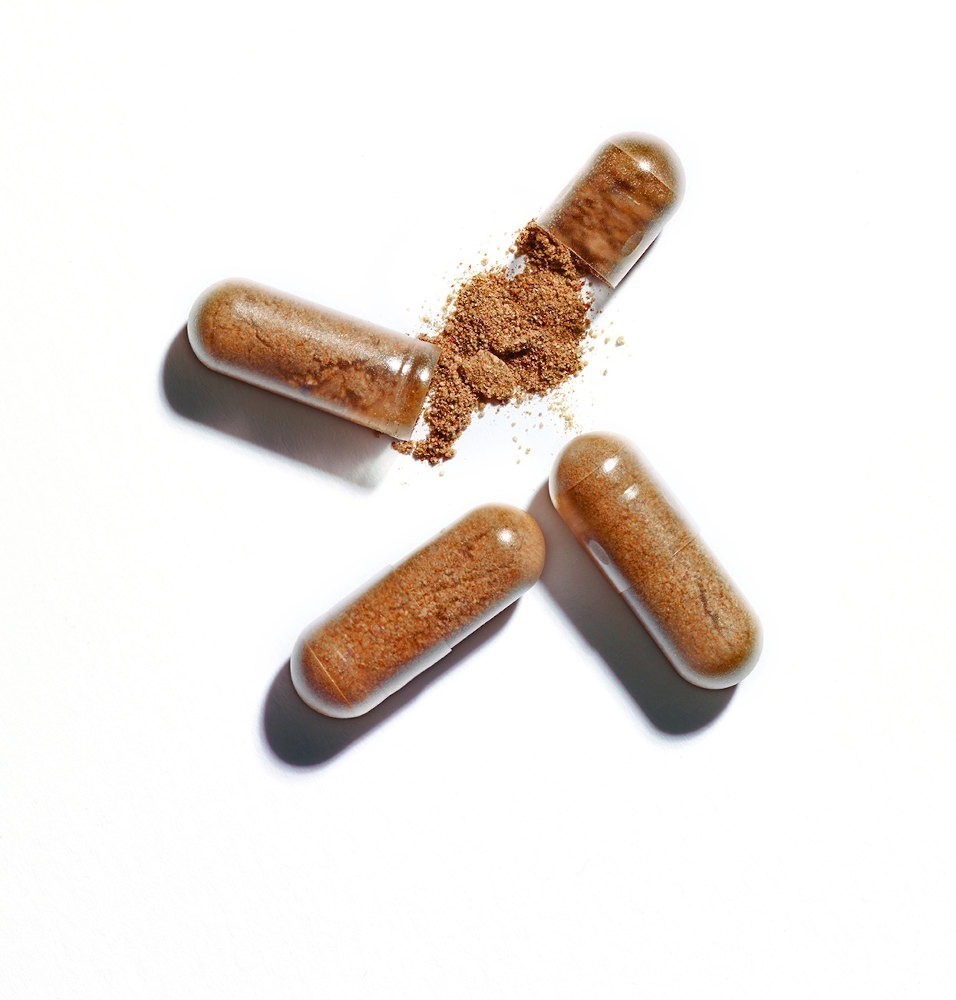 FR/ As-tu hérité d'un geste, d'une pensée bien-être qui t'accompagne au quotidien ? Quelques tips pour faire face et surmonter son stress ?
Je me permets de réunir ces deux questions car après réflexion je souhaite y apporter la même réponse.
Trouver son équilibre : dans le sens ou tous les jours j'essaie de faire mieux et de mon mieux.
Je suis très exigeante avec moi-même et avec mon entreprise mais j'ai appris à faire preuve de bienveillance envers moi-même.
Je m'auto-rassure et je m'auto-encourage ahah
ENG/ Have you inherited of a gestual, a wellness thought that accompanies you each day ? Have you any tips to help face and overcome stress ?
I have decided to unite these two questions, because after having given it quite a bit of thought, I would like to share the same answer to both.
I am very demanding of myself and of my business but I have grown to become kinder to myself.
I auto-reassure myself and auto-encourage myself ahah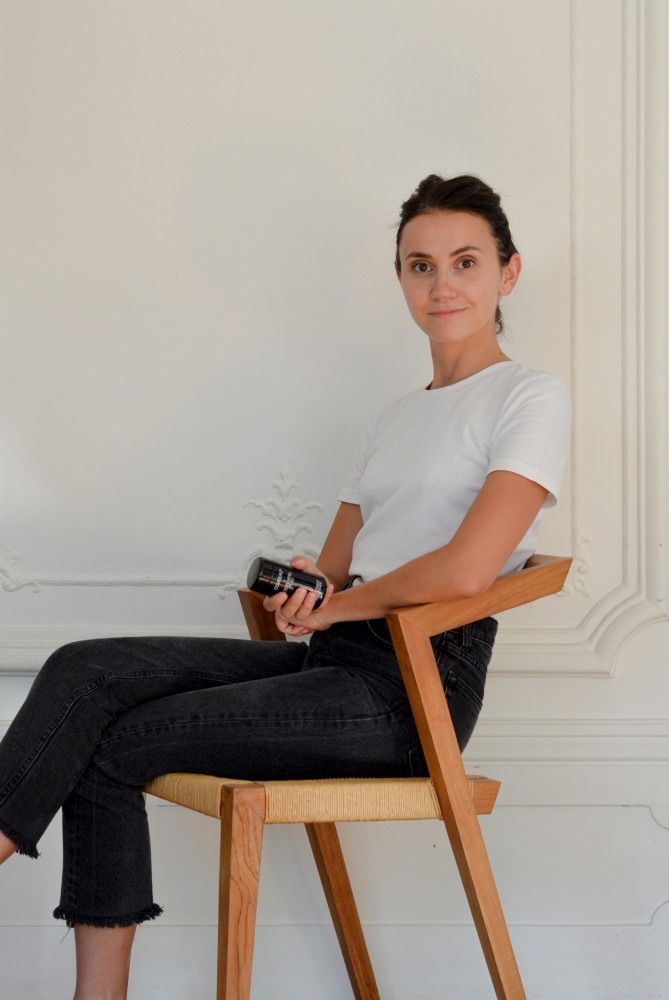 FR/ Quelles sont d'après toi les meilleures méthodes de déconnexion ? 
Marcher 🙂 Faire des ballades sans son téléphone bien sûr.
Je vous conseille d'essayer ! C'est immédiat.
ENG/ What are the best ways to disconnect for you ? 
To walk 🙂 To go for strolls, without your phone of course.
I recommend your try, the effect is immediate.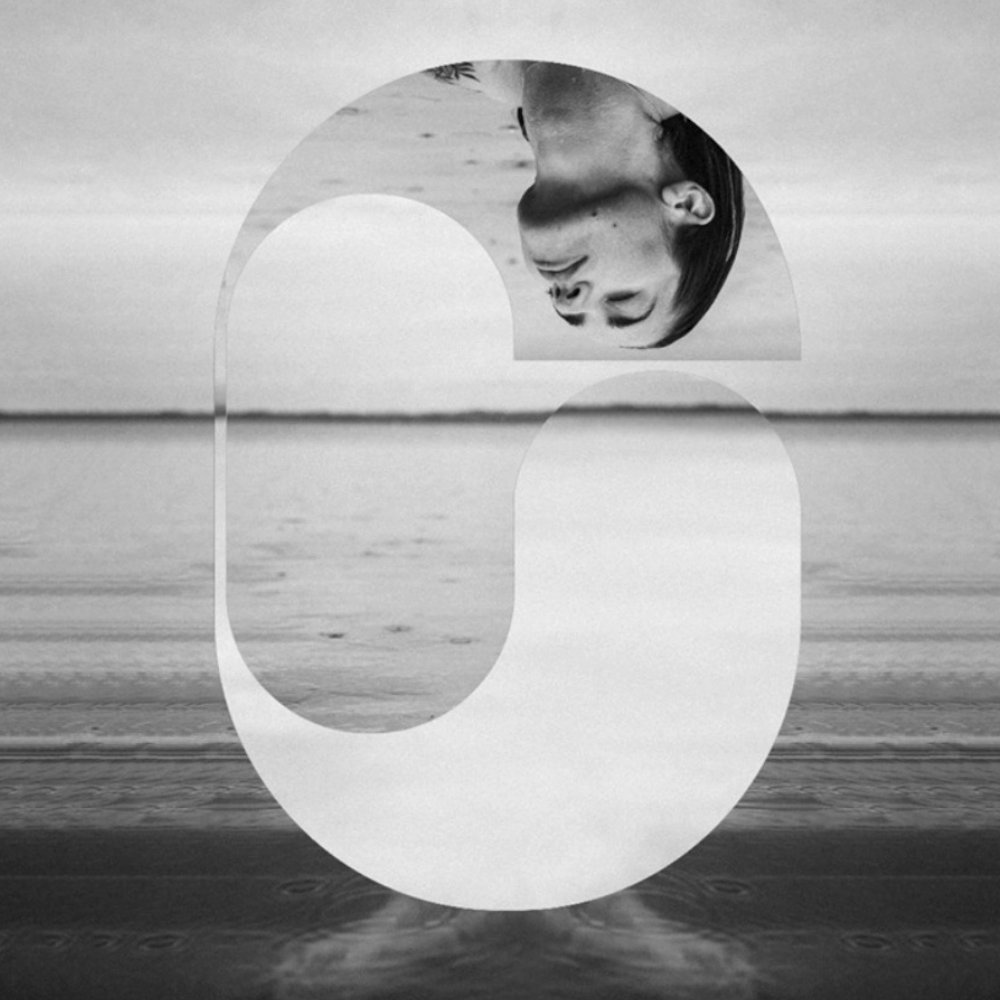 FR/ Une femme qui t'inspire ?  
Toutes les femmes sont inspirantes ! 
Et je suis très fière de toutes les femmes qui sont dans ma vie.
ENG/ A woman that inspires you ?  
All women are inspiring !
And I am very proud of all the women in my life.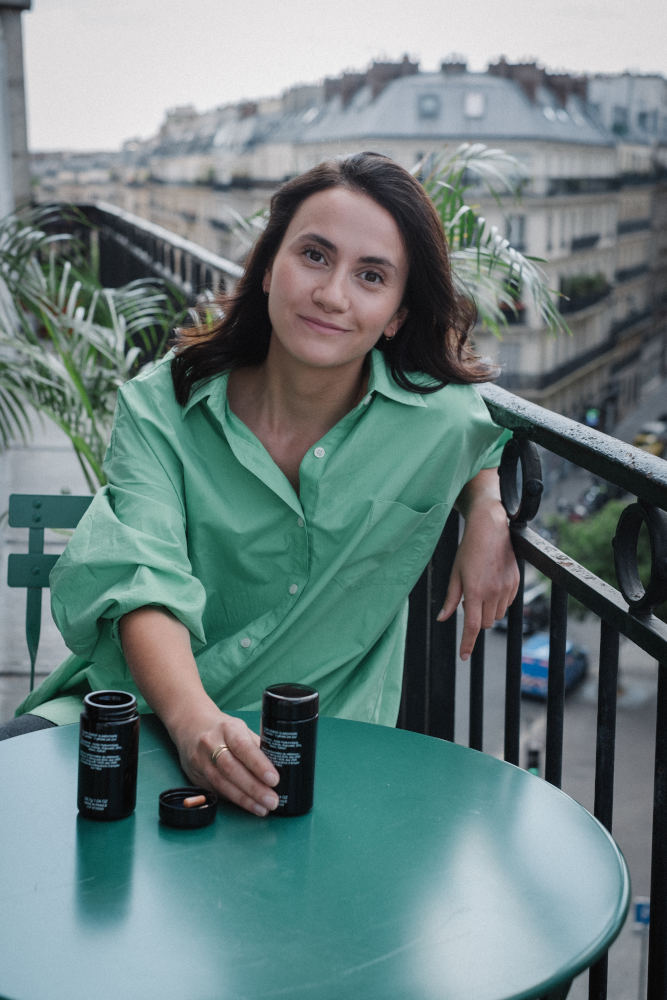 FR/ Tes projets à venir ? 
Développer COMBEAU©, continuer d'innover, de chercher les meilleurs actifs et les meilleures combinaisons pour contribuer, à mon échelle, à faciliter un peu notre quotidien.
ENG/ Your upcoming projects ? 
Developing COMBEAU©, to continue innovating, searching for the best active ingredients and combinations in order to facilitate, at my very own level, our everyday lives.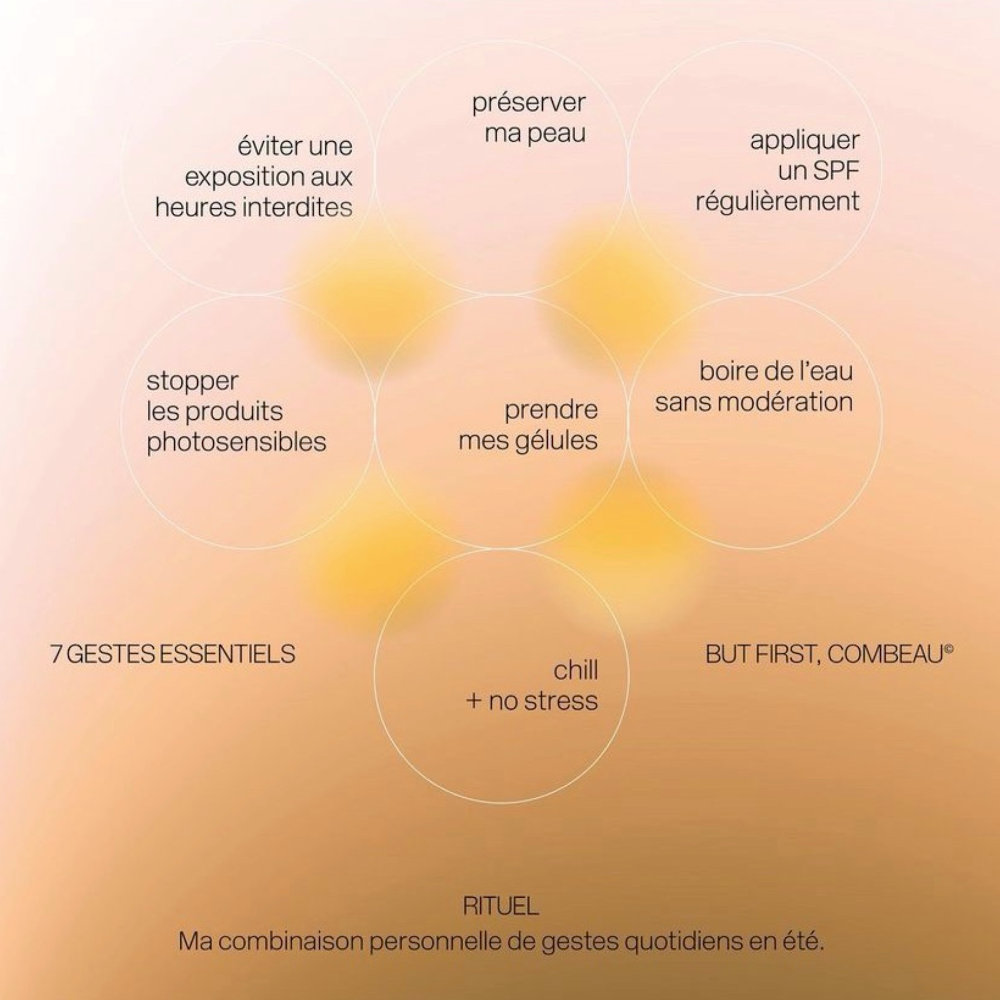 Un Grand Merci Erika,
And Long Live COMBEAU© !
With Love from Lou Lou,
Alexis xx
---